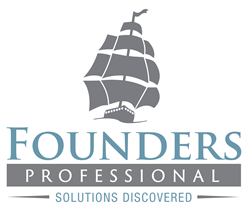 Bringing Adrienne aboard shows our commitment to growth and servicing our retail partners.
St. Petersburg, FL (PRWEB) June 12, 2017
National professional liability and management liability wholesale brokerage, Founders Professional, is pleased to announce the addition of Adrienne Porter to their Miscellaneous Professional Liability team. Adrienne will be joining the team in St. Petersburg, Florida as a broker and will assist Founders' retail partners in securing coverage for their miscellaneous professional liability risks.
"I'm excited to start a new challenge with Founders Professional, and look forward to working with the entire team, to further the organization's growth and commitment to best-in-class service," commented Adrienne.
In this new role, Adrienne will join a team focused exclusively on miscellaneous professional liability insurance coverage for accountants, insurance agents, realtors and other miscellaneous professions.
Prior to joining Founders Professional, Adrienne was a Professional Liability Broker with another wholesale firm, where she focused on securing professional liability insurance for lawyers and accountants. Adrienne has extensive experience in these product lines and will continue to provide retail agents with solutions to their complex risk problems.
Chris Monfort, Miscellaneous Professional Liability Practice Leader of Founders Professional, commented: "We are ecstatic to add Adrienne to our team. Bringing Adrienne aboard shows our commitment to growth and servicing our retail partners. Adrienne's background and leadership skills, especially her proven track record of handling complex miscellaneous professional liability accounts, will be an invaluable asset to our retail agents and the Founders team as we continue to focus on providing high quality service and solutions to our partners."
Founders Professional is currently working on numerous other exciting initiatives.
Adrienne can be reached at 727.873.7917 or via email at adrienne(at)founderspro(dot)com.
About Founders Professional
Founders Professional is a national wholesale insurance brokerage focused exclusively on the placement of management liability & professional liability insurance risks. The Founders Professional practice leaders and their respective teams have deep expertise and market access in the areas of Architects & Engineers, Law Firms, Healthcare/Life Sciences/Social Services, Management Liability, and Miscellaneous Professional Liability Insurance. Founders Professional represents a majority of the admitted and surplus lines insurance carriers that focus on professional liability insurance in the United States, additionally representing many exclusive or semi-exclusive programs.
If you would like more information about this topic or Founders Professional, please contact Aaron Lipson at 312.848.6970 or email at aaron(at)founderspro(dot)com.
# # #