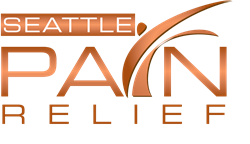 Over 90% of patients with adult scoliosis are able to receive excellent pain relief and increase functional abilities and avoid surgery!
Seattle, Washington (PRWEB) March 24, 2015
Seattle Pain Relief, the top Northwest pain clinic, is now offering over ten effective adult degenerative scoliosis treatments. New treatments include radiofrequency ablation and caudal epidural steroid injections, which have allowed over 90% of patients to achieve relief and avoid the need for surgery. Call (855) WASH-PAIN for more information and scheduling.
Adult scoliosis is very different than adolescent scoliosis. Typically, adults experiencing degenerative scoliosis suffer from both back and leg pain. This results from the spinal arthritis coupled with nerve roots being pinched, called spinal stenosis.
Surgery for adult scoliosis is potentially very risky, therefore, it should be avoided if at all possible. With the variety of treatment options available with the Seattle pain management doctors at the center, that is usually achieved.
One of the newest revolutionary treatment options is radiofrequency ablation. This treatment involves heating up and "deadening" the tiny nerve endings that bring pain sensations to the back. Pain relief has been shown to average over a year, and if it returns a repeat procedure is usually just as effective.
For the patient's leg pain from spinal stenosis, caudal epidural injections are an excellent new option at Seattle Pain Relief. The Seattle pain doctor injects numbing and steroid medication into the bottom of the spine, which then migrates to several areas so nerve compression is helped throughout the low back.
The combination of these procedures with medication management is individualized to patient needs so the optimal relief is achieved. As mentioned, over 90% of patients with adult scoliosis are able to receive excellent pain relief and increase functional abilities. This is regardless of the age group.
Along with treating adult scoliosis effectively, Seattle Pain Relief treats a number of additional conditions including migraines, neck and back pain, degenerative disc disease, failed back surgery, neuropathy, spinal stenosis and RSD to name a few.
Most insurance is accepted, with appointments being readily available. Call (855) WASH-PAIN for the best pain management Seattle trusts.