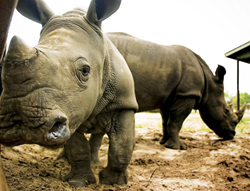 For a very limited number of runners, it is a unique experience in a beautiful setting, featuring 25 miles of dirt roads and grass trails.
San Rafael, CA (PRWEB) November 05, 2015
Veteran coach and US Sports Camps director emeritus Roy Benson has created a five day runners retreat February 22-26 at the White Oak Conservation Center near Amelia Island, Fla.
For a very limited number of runners, it is a unique experience in a beautiful setting, featuring 25 miles of dirt roads and grass trails, 4-star housing, gourmet meals, complimentary recreation activities such as bowling, pinball, fitness center, biking, tennis, kayaking, lake fishing, pre-scheduled golf, and one pre-scheduled group wildlife tour.
Coach Benson's program features the development of personal training plans and workouts using his Effort Based Training (EBT) philosophy that focuses first on heart rate response to exercise as well as the other two components of EBT: Perceived Effort and Pace per Mile. All runners receive a copy of Benson's latest book "Heart Rate Training" by Benson and Connolly.
Runners will leave with a training program focused on a near-term target race and will have one month of follow up access by phone and email to Coach Benson with the purpose of fine tuning their plans and workouts.
Offered are 1-2 daily runs, a relaxed vacation style schedule with concierge support while enjoying White Oak's facilities in an African safari atmosphere. Roughly 240 animals roam large tracts of natural land and some guests are allowed to feed and even pet endangered wildlife species from Africa, Asia, and North and South America.
The White Oak Conservation Center, located in NE Florida along the St. Mary's River border with Georgia, has dedicated over 700+ of their 12,400 acres of forests and land to the preservation of some of Africa's most endangered species, as well as the threatened Florida Panther. Animals include rhinos, cheetahs, giraffes, Cape buffalo, okapi, zebras, and various other animals and birds.
White Oak is also the only place in the world with four of the five rhino species. It boasts one of the longest-running cheetah breeding programs in the U.S. and is the only breeding facility to raise parent-reared Mississippi Sandhill cranes for release.
At the Nike Running Camps, the goals are to stimulate a love for running and to aid runners in becoming better, faster, and smarter athletes. They provide an educational and inspirational experience for youth runners of all skill levels and abilities.
About US Sports Camps, Inc.
US Sports Camps (USSC), headquartered in San Rafael, California, is America's largest sports camp network and the licensed operator of Nike Sports Camps. Over 75,000 kids attended a US Sports Camp program in 2015. The company has offered summer camps since 1975 with the same mission that defines it today: to shape a lifelong enjoyment of athletics through high quality sports education and skill enhancement. Athletes, Coaches, Parents and others interested in learning more about our 2016 Nike Sport Camp programs can visit http://www.ussportscamps.com or call 1-800-645-3226.