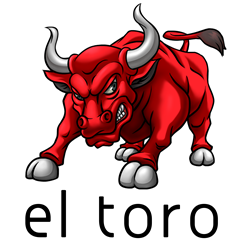 "As an Advanced Analytics company who is extremely concerned about privacy, our goal in creating this product is to give schools, governments, and businesses an application that allows their students and workers to be safe." ~ Stacy Griggs, CEO of Eltoro.com
LOUISVILLE, Ky. (PRWEB) August 11, 2020
Known for its IP targeting solution and anonymous tagging of mobile device IDs, Eltoro.com has spun up a privacy-centric contact tracing app to help combat the COVID-19 pandemic.
Built in conjunction with Red e App, the app only tracks users at pre-defined locations set by the client. Eltoro.com employs GPS technology to tag users only where they specify to be tracked. The privacy-safe implementation of GPS, geo-fenced to only identify a device while in the user-specified zone, tracks proximal and surface exposure, which can't be done using many other contact tracing technologies.
Utilizing the app, users control a wide variety of safety actions including self-health declarations, symptoms, body temperatures, and health information such as COVID-19 tests.
"As an Advanced Analytics company who is extremely concerned about privacy, our goal in creating this product is to give schools, governments, and businesses an application that allows their students and workers to be safe. The legacy contact tracing paradigm was inherently about monitoring. Though technology we can combat COVID while being privacy-conscious to our clients. Our clients opt-in to be tracked at locations where they want to be tracked, and when they leave that area we stop collecting data. This satisfies work safety and also helps put our users at ease once they leave a job site." said Stacy Griggs, CEO of Eltoro.com.
"We believe this challenge needs to be tackled and managed by businesses for businesses," Erwin said. "The early results have shown that relying on consumers won't produce actionable data, relying on manual tracing is too slow, and relying on a hodge-podge of platforms will create more complications than solutions." Said Jonathan Erwin, CEO of RedeApp
Based in Louisville, KY, Eltoro.com is the premier provider of Advanced Analytics and mobile location science. Eltoro.com currently holds seven patents on advanced technology products and is one of the early leaders in providing a COVID-19 contact tracing app for business, schools, and governments.
Red e App is the leader in mobile workforce performance, relying on a proprietary and highly structured corporate directory workflow engine to create secure, private and relevant connections between employers, managers and employees. Founded in 2011, it was purpose-built for those businesses that have a significant number of employees who don't work at a desk and require dedicated, mobile-first platforms to communicate.