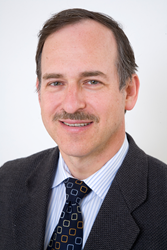 Adult acne impacts self-esteem, relationships and even job performance. Fortunately, we have a better understanding now of the causes of adult acne and many proven therapies have been developed to control the problem.
Roslyn Heights, NY (PRWEB) February 27, 2014
February 2014 – It may seem like a cruel joke: Just when you thought you'd made it through the teenage years with your face finally free of acne, pimples start showing up again. But adult acne is far more common than most people believe, with nearly half of people in their twenties and up to a quarter of those in their forties experiencing recurrent zits, according to Joshua Fox, MD, medical director of Advanced Dermatology P.C. in Roslyn.
Women are more prone to adult acne than men, but these blemishes can do more than create unsightly spots on adults' faces – they can have a significant effect on a person's quality of life, Dr. Fox explains.
"Adult acne impacts self-esteem, relationships and even job performance," notes Dr. Papantoniou of Advanced Dermatology in Commack. "Fortunately, we have a better understanding now of the causes of adult acne and many proven therapies have been developed to control the problem."
Causes of adult acne
As in adolescents, adult acne involves the appearance of pimples – known in the dermatology world as comedones – that are essentially plugs of skin debris and keratin (which comprise hair, nails and skin) trapped in a hair duct. When open, it's called a blackhead; when closed, it's a whitehead – the kind of pimple that leads to redness and infection.
A 2008 study in the Journal of the American Academy of Dermatology that analyzed the prevalence of adult acne in people age 20 and older found surprising results: Acne continued to be a common skin problem well past the teenage years. Even among women in their fifties, more than 15 percent cope with adult acne.
But what causes adult acne and promotes acne flares? Dr. Papantoniou suggests several factors including:

Changing hormone levels: These hormones trigger oil glands in the face to produce more oil, promoting acne.
Oil from skin care products (moisturizers or cosmetics): Heavy creams and makeup can promote the skin and hair follicles to clump together, creating skin plugs.
Family history: Here's another thing you can blame on your relatives.
Overscrubbing the skin: A gentle cleansing twice a day – and especially before bedtime – is a far more effective anti-acne tactic than frequent, harsh scrubbings.
"Just as important as understanding what causes adult acne is also knowing what doesn't," Dr. Fox says. "Stress doesn't cause acne; however, it can cause the oil glands to overproduce, worsening existing acne conditions." Foods with a high glycemic (which make the blood sugar shoot up) like cookies and chocolates as well as milk products, have been shown in early studies to promote acne by increasing the circulating insulin in the blood stream.
Adult acne treatment options
Options for treating adult acne have grown in recent years, with stronger, yet gentler, prescription medications available and technology-based treatments on the rise.
The most common treatments are over-the-counter creams, lotions, gels, foams, soaps, pads and other topical remedies applied directly to affected skin. They typically contain medications such as benzoyl peroxide, salicylic acid, resorcinol or sulfur, which either cut down oil production in the pores or lessen the shedding of skin cells lining the hair follicles.
Prescription topical medications available through a dermatologist include:

Antibiotics: These slow or stop the growth of bacteria and reduce inflammation.
Vitamin A derivatives known as retinoids: These vitamins are used to unclog existing pimples to allow other medications to enter the follicle.
Additional approaches to treating adult acne include acne surgery, where a dermatologist uses special tools to remove pimples and can also inject corticosteroids into affected areas to rapidly reduce the size and pain from inflamed pimples. Chemical peels help acne as well as lessening any skin discoloration. Laser or light therapy with or without suction, e.g. Acleara, may be an option for some patients whose acne hasn't responded to traditional approaches.
"The optimal treatment for each individual's adult acne depends on the person," Dr. Papantoniou says. "That's why a visit with a dermatologist may be a good idea, even if you consider your acne minor. People can spend a small fortune on over-the-counter remedies without knowing about the single prescription treatment that could wipe out the problem." It may also save them the scarring and pigmentation problems.
Advanced Dermatology P.C., the Center for Laser and Cosmetic Surgery (New York & New Jersey) provides cutting edge medical, laser & cosmetic dermatology and plastic surgery services. http://www.advanceddermatologypc.com
Joshua L. Fox, M.D., F.A.A.D., is the founder and medical director at Advanced Dermatology P.C. He is a leading authority in the field of dermatology with expertise in skin cancer, cosmetic surgery and laser procedures and is program director of a fellowship in laser and cosmetic surgery. Kaleroy Papantoniou, M.D., F.A.A.D. is board-certified in dermatology and specializes in all areas of medical dermatology for adults and children, the prevention and treatment of skin cancer, cosmetic dermatology and laser surgery.