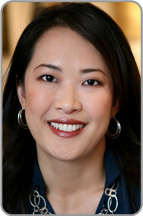 There have been scientifically sound advances – both at the cosmetics counter and in the doctor's office – in anti-aging skin care.
Ridgewood, NJ (PRWEB) July 21, 2015
Historians now believe that Ponce de León wasn't looking for the mythical "fountain of youth" when he landed in Florida 500 years ago. But the legend of a magical wellspring that would restore the youth of anyone who drinks or bathes in its waters had persisted for centuries and persists to this day, as we continue to search for the pill, cream, lotion or potion that will help us look younger longer. "Miracles don't come in jars," says Dr. Judy Hu of Advanced Dermatology, P.C. "But there have been scientifically sound advances – both at the cosmetics counter and in the doctor's office – in anti-aging skin care. The key to effectiveness for the consumer is to know what will work and to have realistic expectations."
The signs of aging skin – wrinkles, sagging, discoloration – are caused by the natural aging process and by external factors like the sun, pollution and smoking, which slow the regeneration of skin cells and the production of collagen, the naturally-occurring substance in connective tissue that keeps skin plumped and line-free. As cells fail to regenerate and collagen decreases, the skin loses tone and elasticity, forms fine lines, wrinkles and sags. Anti-aging products and treatments aim to repair damage already done and prevent further deterioration. "Many of these formulations are designed to stimulate the production of collagen or counteract the effects of its loss," says Dr. Hu. "Others accelerate the turnover of cells in the top layer of skin."
Dr. Hu recommends a skin care regimen that covers the basics and emphasizes products and treatments
that have been found safe and effective.
Sunscreen: "First and most important – at every age – is to protect your skin from the ravages of the sun," she says. "Much of the skin damage thought to be a consequence of age is actually the cumulative effect of years of even casual sun exposure." Sunscreen should be worn every day that you will be outdoors, whatever the weather, all year around.
What to look for: Use sunscreen with SPF 30 or higher on your body for everyday activity and SPF 30 or higher on your face and for intense or prolonged exposure. SPF (sun protection factor) measures protection from UVB rays. For protection from UVA rays, which penetrate deep to cause lasting damage, choose a sunscreen labeled "broad spectrum," which offers protection from both types of radiation.
Moisturizer: Trapping and retaining water in the skin gives it a smoother, more even texture and a more youthful appearance. Use a moisturizer formulated for your skin type.
What to look for: Used every day, even a basic moisturizer containing ingredients such as glycerin or shea butter will provide hydration benefits. For more powerful help, choose a moisturizer designed to boost cell turnover and stimulate collagen production, especially one containing antioxidants – powerful nutrients that disable the free radicals that cause much of the damage to collagen from the sun and pollutants. Ingredients to look for include vitamin C, vitamin E, green or white tea, and idebenone.
Retinoids: These derivatives of vitamin A boost collagen and cell regeneration. They are available in prescription strength and in weaker concentrations in over-the-counter products.
What to look for: Retinoids are best applied at night to a clean face. Look for a night cream or serum containing retinol or retinoic acid. Apply moisturizer over the retinoid or use a moisturizer containing a retinoid.
Resurfacing: Helping cell regeneration through exfoliation can make the skin appear brighter.
What to look for: Try a peel at a spa or a micro-dermabrasion cream at home. For badly damaged skin that is brown and rough, fractional resurfacing, done with lasers in a doctor's office, can improve skin texture while minimizing wrinkles, sun spots, and acne scars.
Injections: Botox is still the gold standard for reducing the appearance of crow's-feet and frown lines by relaxing the underlying muscles. Injectible fillers can replace volume lost in areas like the cheeks and around the eyes. Newer options used on fine lines include hyaluronic acid, a natural substance that when injected draws water to the area, making it more of a plumper or volumizer than a filler.
Dr. Hu recommends a healthy dose of skepticism when shopping for anti-aging products. "Anything that sounds too good to be true – overnight results, miraculous improvement – is sure to disappoint," she says. She also reminds us that attention to good health, hygiene and nutrition are as important as any product or treatment for the skin. "Eat a balanced diet, don't smoke, reduce processed foods and sugars, drink a lot of water, get plenty of sleep, exercise regularly, wash your face gently twice a day. We can't turn back the clock," she concludes, "but we have many ways of ensuring that our skin, the largest organ in the body, is healthy and youthful for as long as possible."
Judy Hu, M.D., F.A.A.D., a board certified dermatologist and fellow of the American Academy of Dermatology, specializes in medical, surgical, and cosmetic dermatology with extensive experience in skin rejuvenation utilizing injections and laser therapy.
Advanced Dermatology P.C. and the Center for Laser and Cosmetic Surgery (New York & New Jersey) is one of the leading dermatology centers in the nation with 13 locations in New York and New Jersey, offering highly experienced physicians in the fields of cosmetic and laser dermatology as well as plastic surgery and state-of-the-art medical technologies. http://www.advanceddermatologypc.com