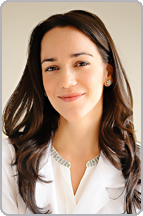 Have you ever pulled back on your cheeks while looking in the mirror and wished that your skin could stay like that?
Queens, NY (PRWEB) October 27, 2016
Cosmetic dermatologist Dr. Kally Papantoniou asks, "have you ever pulled back on your cheeks while looking in the mirror and wished that your skin could stay like that? Are you hoping that with so many advances in non-invasive cosmetic procedures that maybe you can look younger without a facelift? Without surgery?" With the help of injectable dermal fillers and tightening energy devices such as the Ulthera and ThermiTight dermatologist have been able to make a big impact on reversing the aging process and rejuvenating skin appearance and facial contours. But, Dr. Papantoniou adds, "we sometimes reach a point where a few injections and tightening procedures are not going to give us the dramatic lift we are looking for." However, a new emerging technique called the Silhouette Instalift, mastered by select Dermatologists and Plastic Surgeons, which first was developed in the European cosmetic market and now has become available to patients in the United States, may be the game changer for which people have been looking.
Understanding Instalift, tips on what to expect
Instalift is a device used in a minimally invasive technique that consists of a patented suture or thread that when placed under the skin helps sculpt and lift facial contours – finally providing a non-surgical facelift that is delivering results about which patients are raving. According to Dr. Papantoniou, "the way it works is really simple…through several anesthetized insertion points, the suture is delivered into the skin and then adjusted to help lift cheeks, jowls, necks and even brow lines. The suture material is a combination of Polyglycolide/L-lactide which has been used for years in surgery and is completely broken down and metabolized by the body. The components of the suture also act to encourage your skin to produce its own collagen which is a big plus."
The results are phenomenal and speak for themselves, lasting for an average of 1.5 -2 years. The recovery period is very short. Most patients can go back to work the next day. For those who are easy bruisers, pre-treating with arnica and bromelin can help. The only post procedure instructions are that for one week after patients must limit certain activities such as heavy exercise, chewing gum, and should stick to eating small bites of food and softer foods.
"So how does this change what we are already doing for non-invasive tightening?" Dr. Papantoniou poses. "When we think of rejuvenating as a layering process it makes more sense. We want to volumize to compensate for fat loss and bone changes which occur with aging, all of which you still can do even before or after the Instalift. We still want to resurface, reverse signs of aging with lasers and chemical peels to target discoloration, age spots etc. We already treat fine lines and wrinkles that happen with strong facial expression with Botox. When we want to tighten the skin, we can still do this with Ulthera or Thermi platforms, but now the Instalift provides instant dramatic improvement that is not achievable with energy devices alone. Energy devices will still have a strong role in tightening skin around eyes, and the submental area for areas that are not able to be treated with the Instalift, and will work well together when combined."
Dr. Papantoniou is very optimistic about the future for Instalift. "I predict the Instalift will become a quick favorite for patients looking to improve themselves without surgery, because of how simple a procedure it is and how great the results really are. We already are seeing many patients inquiring about the Instalift treatment for midface and jowl tightening."
Bio: Dr. Kally Papantoniou is a Board Certified Dermatologist, sought after for her expertise in Cosmetic Dermatology. Dr. Papantoniou specializes in a layering approach to rejuvenation to deliver the most natural results. Dr. Papantoniou works in Queens and Long Island with Advanced Dermatology, PC. She also teaches at the Mount Sinai Hospital. http://www.DrPapantoniou.com @DrPapantoniou
Advanced Dermatology P.C. and the Center for Laser and Cosmetic Surgery (New York & New Jersey) is one of the leading dermatology centers in the nation with 18 locations in New York and New Jersey, offering highly experienced physicians in the fields of cosmetic and laser dermatology as well as plastic surgery and state-of-the-art medical technologies. http://www.advanceddermatologypc.com.