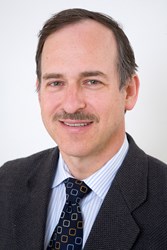 Keloids can grow to be large, unsightly and sometimes disfiguring. They can also feel tender, itchy and tight and they do not subside over time.
Roslyn Heights, NY (PRWEB) December 12, 2013
Scarring is a natural part of the healing process. The nature and severity of the injury or incision affect the appearance of the scar but most scars are confined to the margins of the wound and may fade over a period of months. Scar tissue that continues to grow and extends beyond the wound itself forms what are known as keloid scars. "Keloids can grow to be large, unsightly and sometimes disfiguring," says Dr. Joshua Fox of Advanced Dermatology, P.C. "They can also feel tender, itchy and tight and they do not subside over time. The methods to remove or reduce them have had varying degrees of success, some requiring multiple sessions and some providing only short-term relief. We have seen excellent results with Cryoshape®, a new treatment that uses a cold probe to freeze keloid cells from the inside which typically requires only a single session."
Keloid scars develop most often on the shoulders, back, chest and earlobes and occur in people of all skin types. They occur more commonly in people of color (African-American, Indian & Chinese), athletes and pregnant women. They can be triggered by a wide variety of injuries and procedures but can also appear spontaneously or as a result of some slight inflammation, such as from acne, chickenpox or vaccinations. Other injuries that can set off keloid development include burns, piercings, scratches, incisions and traumatic wounds. "We don't know precisely what causes them and it's impossible to predict who will develop a keloid," says Dr. Romeo Morales with the East Setauket, NY Advanced Dermatology PC office, "although a tendency to develop them does run in some families. Cryoshape treatments are safe and effective for all skin types and for most people with keloids."
Tips for treating Keloid scars
Cryoshape treatment is a minimally invasive procedure that is performed in the dermatologist's office under local anesthesia. It uses a very cold probe to penetrate the scar tissue and freeze it from the inside out, destroying the keloid's cells. The treatment lasts between 20 to 60 minutes, depending on the size of the keloid. "Most patients require only a single Cryoshape session to significantly reduce the size of a keloid scar," says. Dr. Fox. "There are no sutures, very little discomfort and very little recovery time. Patients typically return to work the next day."
People who have had one keloid may be prone to develop another and should avoid elective procedures that might cause them. "Not all keloids need to be removed," Dr. Morales concludes. "The decision to treat a keloid depends on size and location and certainly those that cause discomfort and embarrassment are candidates for treatment. For patients who want to remove or reduce a keloid scar, Cryoshape is a treatment option that is both simple and effective with a reoccurrence rate of only 3%, all without surgery."
Advanced Dermatology P.C., the Center for Laser and Cosmetic Surgery (New York & New Jersey) provides cutting edge medical, laser & cosmetic dermatology and plastic surgery services. http://www.advanceddermatologypc.com
Joshua L. Fox, M.D., F.A.A.D., is the founder and medical director at Advanced Dermatology P.C. He is a leading authority in the field of dermatology with expertise in skin cancer, cosmetic surgery and laser procedures and is program director of a fellowship in laser and cosmetic surgery. Romeo Morales, M.D., F.A.A.D., is in practice with Advanced Dermatology in East Setauket.