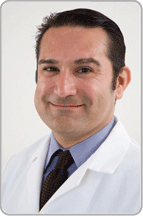 Melasma can easily come back despite vigorous treatment, Dr. Troccoli says. So patients have to take the longer view toward prevention, which is always the best approach.
New York, NY (PRWEB) July 27, 2017
It's far from the truth that once melasma – stubborn brown, tan or grayish skin patches – develops on the skin, it can't be eradicated. That's one misconception about the common skin discoloration that John Troccoli, MD, of Advanced Dermatology, P.C., is eager to dispel.
But it's easy to panic when you first notice the increased pigmentation on the nose, cheeks or jawline that characterizes melasma, which the American Academy of Dermatology estimates affects 6 million women in the United States. Indeed, melasma impacts almost entirely women between the ages of 20 and 50, triggered by factors such as hormones, genetics and sun exposure, Dr. Troccoli says.
"Melasma is often referred to as the 'mask of pregnancy' because it's even more common in women who are having a baby," explains Dr. Troccoli, who has extensive experience in both medical and cosmetic dermatology. "But this is one side effect of pregnancy that's a lot less fun than planning for a new bundle of joy. Many women are terribly upset by melasma's highly visible presence. Fortunately, several solid treatments are able to minimize it or get rid of it completely."
Truths about treatment
Diagnosing melasma isn't difficult; a dermatologist typically can discern what it is on sight. If there's any question about its depth, a device known as a Wood's lamp is used to further examine a patient's skin patches.
But many melasma patients don't know much about how it can be tackled. Dr. Troccoli offers these 5 facts about melasma treatment:
Fact: Sometimes melasma fades or disappears on its own. This "treatment" – waiting for time to take its course – may not be for the impatient. But especially when the trigger for melasma development was something that has ended – excessive sun exposure, pregnancy, or oral contraceptive use – you may want to wait it out.
Fact: Hydroquinone usually tops other therapies. Available in cream, lotion, gel or liquid form, hydroquinone is typically a dermatologist's first choice to treat melasma and works by lightening the skin. Higher-strength versions are available only by prescription and tend to be more effective than lower-strength options available over-the-counter, Dr. Troccoli says.
Fact: Doubling-up on medications can improve outcome. To enhance hydroquinone's impact, often a second medication containing tretinoin or corticosteroids is added to the treatment mix.
Fact: Other skin lighteners may be acid-based. Also applied topically, additional products may include azelaic acid or kojic acid, which gently slough off top skin layers to help reduce dark patches.
Fact: In-office procedures used as back-ups. If topical treatments don't do the trick, procedures such as chemical peels or microdermabrasion may be used to eradicate melasma. Done in a dermatologist's office, these treatments mechanically slough off skin layers to lighten it.
Preventing melasma is key
Here's the rub about melasma, though: It isn't gone for good just because you've treated it successfully. "Melasma can easily come back despite vigorous treatment," Dr. Troccoli says. "So patients have to take the longer view toward prevention, which is always the best approach."
Melasma prevention measures include daily sunscreen use with a physical blocker such as zinc oxide or titanium dioxide; wearing wide-brimmed hats, which keep the sun's rays off vulnerable facial areas; using gentle skin care products; and avoiding waxing or other harsh hair-removal efforts on the face, which can inflame the skin. Dr. Troccoli adds, "there has been some evidence that Heliocare (polypodium leucotomos), an antioxidant capsule given twice daily, helps to mitigate against the damaging effects of the sun and also helps to improve melasma when combined with other treatments such as hydroquinone."
"Melasma may be stubborn, but we can be more stubborn in our attempt to keep this annoying skin problem at bay," Dr. Troccoli says. "Melasma can't hurt us, but we always feel so much more confident with clearer skin."
Advanced Dermatology, P.C. and the Center for Laser and Cosmetic Surgery (New York & New Jersey) is one of the leading dermatology centers in the nation, offering highly experienced physicians in the fields of cosmetic and laser dermatology as well as plastic surgery and state-of-the-art medical technologies. http://www.advanceddermatologypc.com.
John Troccoli, M.D., is board certified and specializes in dermatology at Advanced Dermatology P.C.