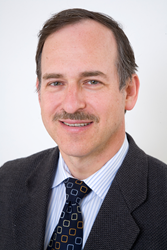 A healthy skin care regimen is just as important for men as it is women, and it only takes a little time and care for men to make sure their skin remains in tip-top condition.
New York, NY (PRWEB) September 02, 2014
September 2014 – The days when skin care was just for women are long gone. But even though men shave daily – and commit common mistakes that can contribute to an unhealthy appearance – rough and irritated skin isn't inevitable, according to Joshua Fox, MD, medical director of Advanced Dermatology P.C.
For decades, skin care was something in which only women seemed interested. But recent years have witnessed a surge in men of all ages who realize that their fathers' bare-bones routine of nicking their faces with razors and splashing on stinging aftershave just doesn't cut it anymore, says Dr. Fox, who is board-certified in dermatology.
"A lot of men don't properly prepare their face to be shaved or do what's needed to keep razor burn and bumps at bay," he explains. "They may use a dull razor blade or shave with only a meager layer of foam or gel. But a little extra effort can restore the 'rugged' while banishing the 'rough.'"
First steps toward handsome, healthy skin for men
A close, smooth shave actually starts well before the task begins – ideally in the shower, where a steam-rich environment opens pores and softens stubble, Dr. Fox says.
A worthwhile step for men – one that women discovered long ago – is using an exfoliating-rich scrub on their faces before shaving. Exfoliation frees ingrown hairs and gets rid of dead skin cells that might otherwise hinder facial cleanser or soap from reaching the skin layers below, Dr. Fox notes.
"It's better to use a soap specifically labeled as a "facial cleanser" rather than standard-issue soap, since it does a better job of moisturizing and keeping skin damage leading to premature wrinkling at bay," he says.
After washing your face (whether in the shower or sink), don't towel-dry. Instead, leave it damp and apply a liberal amount of gel or foam, massaging it into your skin. With a high-quality razor, shave the flatter parts of your face (sides and sideburns) first, moving to the upper lip, chin and ear area afterward. By leaving difficult-to-shave areas until last, you allow the shaving product plenty of time to soften the stubble on these parts, Dr. Fox says.
Can't-fail extra efforts and tips for smoother skin
The after-shave your dad used likely contained alcohol, which causes stinging, burning and redness. But today, alcohol-free after-shaves are designed to soothe and moisturize the skin – exactly what's needed after exfoliating and shaving, Dr. Fox says.
Speaking of moisturizing, that's another area where men can take a skincare lesson from the ladies, he notes.
"Shaving and exfoliating both strip good oils away as well as dead skin cells, so hydrating the skin afterward is important," he says. "Even better, look for a moisturizer with sun protection built right in."
"After all, women aren't the only ones who want to keep wrinkles to a minimum for as long as possible," Dr. Fox adds. "A healthy skin care regimen is just as important for men as it is women, and it only takes a little time and care for men to make sure their skin remains in tip-top condition."
Advanced Dermatology P.C. and the Center for Laser and Cosmetic Surgery (New York & New Jersey) is one of the leading dermatology centers in the nation, offering highly experienced physicians in the fields of cosmetic and laser dermatology as well as plastic surgery and state-of-the-art medical technologies. http://www.advanceddermatologypc.com.
Joshua Fox, M.D., is board certified and specializes in dermatology at Advanced Dermatology P.C., with 13 locations in New York and New Jersey.