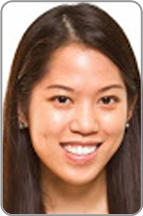 Often affecting the legs, cellulitis can occur anywhere on the body and is usually triggered by staphylococcus or streptococcus bacteria.
Albertson, NY (PRWEB) October 11, 2016
Our skin is literally crawling with bacteria that normally don't harm us. But when certain types of bacteria get under the skin, the result is cellulitis, a common but potentially dangerous skin infection that can prove puzzling when it first develops, according to dermatologist Sonoa Au, MD, of Advanced Dermatology P.C.
Often affecting the legs, cellulitis can occur anywhere on the body and is usually triggered by staphylococcus or streptococcus bacteria (the same types of bacteria that can cause big problems inside our bodies, too). But occasionally it appears even when the skin hasn't been visibly nicked or cut. This, Dr. Au says, can make it seem like the skin infection has come out of the blue.
Men develop cellulitis somewhat more frequently than women, and the condition – which isn't contagious – is particularly prevalent in those between the ages of 45 and 64, according to the National Institutes of Health. Those with a history of peripheral vascular disease, which cuts blood flow to the legs, are especially at risk, along with those prone to athlete's foot, which causes cracks or peeling skin between toes.
"Figuring out you've got cellulitis can be vexing, since most people don't expect their skin to become infected the same way they might expect to sometimes get strep throat or another type of common infection," explains Dr. Au. "This confusion can delay seeking prompt treatment, which can actually lead to bigger issues. Cellulitis is not an infection to be toyed with."
Tips for Understanding symptoms of cellulitis
How can you tell if your cut or scrape is infected – or if you somehow developed cellulitis without first noticing a skin abrasion? Dr. Au says typical symptoms include:

Redness
Tenderness
Swelling
Affected skin may feel warm to the touch
Tight, glossy, or stretched appearance to skin
Buildup or drainage of pus on affected skin
Fever
Chills and sweats
Swollen lymph nodes near affected skin
Joint stiffness from swelling of tissue over a joint
Fatigue
Nausea and vomiting
General ill feeling
While cellulitis most often occurs in a place where the skin has been broken – even including a bug bite – microscopic cracks in the skin are sometimes enough to let the offending bacteria in. And there are other, more dramatic ways cellulitis can take hold.
"In certain circumstances, such as after surgery or sustaining a traumatic wound, cellulitis can develop on the skin of the abdomen or chest," Dr. Au explains. "Additionally, those who are extremely obese can develop this skin infection on the abdomen, where rolls of skin and fat have accumulated. It can also show up around the eyes, cheeks or buttocks."
Cellulitis treatment gets to root of problem
While a skin infection might not seem like a big deal because, well, it's "just" your skin, that's the wrong attitude to take when it comes to cellulitis, Dr. Au says.
"The tissues under your skin are also infected, and the strep and staph bacteria causing most cases of cellulitis shouldn't casually be passed off as insignificant," she says. "Complications of cellulitis can be serious and include a bone infection or sepsis, which is when an infection seeps into the bloodstream. Unlike impetigo – a superficial skin infection – cellulitis also invades the skin's deeper layers."
With this information in mind, it's no wonder that cellulitis therapies need to get to the root of the problem. Treatment typically includes oral or intravenous (IV) antibiotics. A culture or biopsy of the skin or any leaking fluid may be taken to determine the type of bacteria responsible, dictating the best possible antibiotics to cure the infection.
"A 7- to 10-day course of antibiotics usually clears cellulitis up, although longer treatment may be needed if the infection is more severe," Dr. Au says. "Prevention, of course, is the best treatment, so make sure to protect your skin as diligently as possible so cellulitis stays away."
Sonoa Au, M.D., is board certified and specializes in dermatology at Advanced Dermatology P.C.
Advanced Dermatology P.C. and the Center for Laser and Cosmetic Surgery (New York & New Jersey) is one of the leading dermatology centers in the nation with 18 locations in New York and New Jersey, offering highly experienced physicians in the fields of cosmetic and laser dermatology as well as plastic surgery and state-of-the-art medical technologies. http://www.advanceddermatologypc.com.