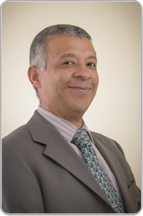 Devoted use of sunscreen can help shield your skin from damage and give it a chance to rebound.
Albertson, NY (PRWEB) August 13, 2015
August 2015 - Whether you're a dedicated beach goer, avid snow skier, or just someone who spends a lot of time outdoors - no doubt, your skin has paid the price. Sun damage can rob your skin of its elasticity, which can cause the appearance of premature wrinkles. Also, UVA and UVB radiation from the sun (and tanning beds) may bring about unsightly, uneven skin pigmentation and slow down the production of collagen, which is nature's fountain of youth. What's a sun worshipper to do? According to Dr. Romeo Morales of Advanced Dermatology, P.C., devoted use of sunscreen can help shield your skin from damage and give it a chance to rebound. This in combination with the use of specially formulated products and the right dermatological options may visibly reverse the effects of the sun. If summers long gone by have taken their toll on your skin, it's time to do something to gain back some of what has been lost to the sun.
Regaining a natural glow
Want to regain that natural glow? Dr. Morales' first advice: healthy diet. Foods high in antioxidants give your skin a fighting chance. Blueberries, strawberries, blackberries and plums have an abundance of antioxidants that protect your skin cells from "free radical" damage from the sun. Additionally, flaxseed, salmon, and walnuts contain essential fatty acids that may fortify cell membranes and help the cells retain moisture for younger-looking skin.
"A good next step for those seeking immediately noticeable results is microdermabrasion," says Dr. Morales. "It is a non-surgical, non-chemical procedure that uses tiny crystals to exfoliate the upper layers of the skin. The process removes dead flaky cells and can help stimulate the production of new collagen." Microdermabrasion may work well even on individuals with chemical sensitivity. Smoother, tighter, brighter, more evenly toned skin with fewer fine-line wrinkles and smaller pores can be achieved, depending on the severity of sun damage, in just a few 30-minute sessions with no down time for healing.
"Collagen adds an alluring plumpness or smoothness to the skin," explains Dr. Morales. "The use of low-energy LEDs (light-emitting diodes) is another way to boost collagen production as well as reduce the lines and wrinkles the sun has mapped out."
Skin rejuvenating treatment options
For treatments at home Dr. Morales suggests prescription or over-the-counter products that contain retinoids (retinol, Retin-A). They exfoliate dead skin, keep cells from building up, and encourage cell turnover. However, it's important to avoid using creams containing retinoids during the day as they leave those newly formed skin cells more susceptible to damage from daylight. Instead, from sunup to sundown, he suggests using a moisturizer containing hyaluronic acid, which effectively draws moisture from the air to plump up the skin. Look for one that also contains antioxidants like vitamins C and E that can do their part to heal damaged skin, nourish new cells and help block free radicals.
Blotchy skin tone, caused by the skin's attempts to protect itself from the sun through an increase in melanin, can generally be evened out with an over-the-counter or prescription-strength bleaching cream containing hydroquinone. The more stubborn brown spots caused by hyperpigmentation typically respond well to laser treatments at a dermatologist's office.
Another alternative treatment to skin rejuvenation is a chemical peel to strip away sun damaged skin allowing new, healthier, and smoother looking skin to emerge. Superficial peels penetrate only the top layers of skin for a freshened look and can cause temporary redness like a sunburn. To more effectively remove sun damaged skin: medium peels, requiring up to a week of at-home recuperation, are advised. For severe cases of sun damage and prominent wrinkles, in lieu of a deep peel, laser skin resurfacing may be a good option.
Professional laser treatments can improve everything from blotchiness and discoloration to wrinkles. Ask your dermatologist whether photodynamic laser therapy or intense pulsed light (IPL) treatments are best for achieving the results you desire.
Above all, Dr. Morales reminds us to take preventative measures to avoid sun damage. Use a good broad-spectrum sunscreen year-round with a SPF of at least 30. Apply 30 minutes prior to going into the sun and reapply every two hours. Wear a wide brimmed hat and protective clothing to minimize sun exposure. And remember to wear sunglasses -- summer and winter! Sunglasses that are designed to block harmful UV rays can protect your eyesight, as well as to prevent squint lines and safeguard the sensitive skin around your eyes.
Advanced Dermatology P.C. and the Center for Laser and Cosmetic Surgery (New York & New Jersey) is one of the leading dermatology centers in the nation with 13 locations in New York and New Jersey, offering highly experienced physicians in the fields of cosmetic and laser dermatology as well as plastic surgery and state-of-the-art medical technologies. http://www.advanceddermatologypc.com.
Romeo E. Morales, M.D., F.A.A.D. is board certified in dermatology and specializes in clinical dermatology, skin cancer, and skin immunology.