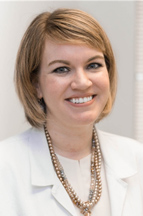 Oral antibiotics, which have been used successfully for years, have become less effective as the bacteria that cause acne have become resistant to the drugs.
Albertson, NY (PRWEB) October 06, 2015
Weren't you supposed to be done with acne when you left your teen years behind? As distressing as acne is for adolescents, it can be even more frustrating for adults. Sometimes teen-age acne continues into adulthood but some people who never had acne in their teens develop it as adults. In research conducted at the University of Alabama, 51% of women and 43% of men in their twenties reported having acne and while prevalence decreased with age, 15% of women and 7% of men over 50 reported having acne1. "Adult acne often differs from teen acne and may need different treatment," says Dr. Alicia Cool of Advanced Dermatology, P.C."Oral antibiotics, which have been used successfully for years, have become less effective as the bacteria that cause acne have become resistant to the drugs. Fortunately, dermatologists still have an arsenal of remedies for effectively treating adult acne."
The groundwork for acne is laid when the sebaceous glands overproduce the oil (sebum) that normally lubricates the skin. The excess oil combines with dead skin cells that are usually sloughed off to clog the pores, creating an environment in which bacteria thrive. The clogged pore may result in a whitehead or, if the pore is open to the air, a blackhead. If bacteria infect the pore, inflammation results causing a pimple or, if the blockage and inflammation occur at a deeper level, a cyst-like lump under the skin. "It is the surging hormones of the teen years that cause the overproduction of oil and the whiteheads and blackheads that result," says Dr. Cool. "Adult acne is more often the deeper cystic type and may be less responsive to remedies that tackle excess oil."
Treating Adult Acne
"Overproduction of oil is triggered by hormonal activity, which accounts for its prevalence in the teen years," says Dr. Cool. "As we get older, our hormones settle down and the prevalence of acne declines. But if you're suffering more than an occasional breakout, especially of deeper cystic acne, you don't have to wait to outgrow it." Acne treatments aim to reduce oil production, kill bacteria, accelerate skin cell turnover, and reduce inflammation. Dr. Cool details the following options:

Over-the-counter products containing salicylic acid or benzoyl peroxide tackle bacteria and clear pores and may be effective for mild acne consisting of whiteheads, blackheads and pimples. It may take 4-8 weeks of use to see noticeable improvement. There are also prescription-strength products containing these ingredients.
Other topical medications include prescription creams, gels or lotions containing retinoids, which are derivatives of vitamin A and work to unplug pores and shed dead skin cells; and gels containing dapsone, which helps fight inflammation. These are often used in combination.
Isotretinoin, a powerful oral medication, reduces oil production and is effective against the most severe acne but, because of the risk of serious side effects, its use must be monitored carefully and it cannot be taken by pregnant women.
Women with acne can be helped by birth control pills, which regulate the hormonal activity that produces excess oil.
Low-dose antibiotics, also called sub-antimicrobial doses, retain antibiotic anti-inflammatory properties but at doses too low to kill bacteria or promote resistance.
Chemical peels and micro-dermabrasion remove the outer layer of skin and are used primarily to reduce acne scarring.
Laser and light therapies show promise for killing bacteria and reducing oil production by shrinking the sebaceous glands.
"Untreated acne in adults can cause permanent scarring as well as emotional distress," Dr. Cool concludes. "There is no magic bullet that will cure acne and not every treatment will work for every individual but with a combination of therapies and an understanding that the process will take time, virtually every case of acne can be controlled."
1. http://www.ncbi.nlm.nih.gov/pubmed/17945383
Advanced Dermatology P.C. and the Center for Laser and Cosmetic Surgery (New York & New Jersey) is one of the leading dermatology centers in the nation with 13 locations in New York and New Jersey, offering highly experienced physicians in the fields of cosmetic and laser dermatology as well as plastic surgery and state-of-the-art medical technologies. http://www.advanceddermatologypc.com.
Bio: Alicia Cool, M.D., F.A.A.D., is a board-certified dermatologist, specializing in all areas of medical dermatology, skin cancer prevention and treatment and cosmetic dermatology.