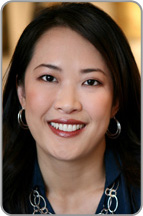 If the valves are weak or damaged, the blood will pool and eventually force the vein to swell or 'pop'.
Ridgewood, NJ (PRWEB) December 15, 2016
Varicose veins—large, bulging vessels that occur near the surface of the skin, most often in the legs—affect as many as half of all Americans. They can occur in almost anyone, but are much more common in women and in overweight or sedentary people (or people who must stand for long periods of time). They also tend to show up later in life and tend to run in families.
Veins can bulge as a result of excessive pressure, but not all veins will become varicose, explains Judy Hu, M.D., F.A.A.D., of the Advanced Dermatology Center for Laser and Cosmetic Surgery. "The problem lies with the valves inside the veins or the walls of veins themselves," she says. Veins carry blood back to your heart after it's been circulated through the arteries and capillaries, she explains. They're fitted with a series of one-way valves, which open to allow blood to pass through on its way to the heart, then close again to keep it from flowing backward—which is critical in the vessels in your lower body, which must fight gravity to get the blood to its destination.
"If the valves are weak or damaged, the blood will pool and eventually force the vein to swell or 'pop,'" she says. Valves can be weakened over time but are especially vulnerable in people with weak vein walls, which is often an inherited condition. "Normal, healthy veins have walls that are elastic," Dr. Hu explains. "But if they become overstretched, the flaps of the valves can separate and lose their ability to stop the backflow of blood, which causes the vein walls to stretch even more." Conditions that put higher-than-normal pressure on the vein walls, such as obesity or pregnancy (or other things that cause fluctuations in estrogen, like birth control pills or hormone replacement), can also contribute to the problem.
Although they rarely constitute a serious health problem, bulging veins can cause aching, tired or heavy sensations in the legs—and are undoubtedly unsightly. So it's good news that they can be treated fairly easily (and, in most cases, almost painlessly), Dr. Hu says.
Not so long ago, she says, the only real option was surgical removal of the damaged vessels, a process called "stripping" that required general anesthesia and a lengthy recovery period—and often left the patient with visible scarring. Today, she says, most bulging veins can be treated with much less traumatic procedures.
Following are Dr. Hu's tips for treating bulging veins.

Endovenous laser treatments (EVLT), such as those with the CoolTouch CTEV laser, are a nonsurgical type of vein ablation (removal). EVLT utilizes a laser fiber, which is inserted into the affected vein via a tiny incision. Once in place, the fiber emits a burst of high heat that cauterizes the inside of the vein, causing it to collapse. This essentially takes the vein out of service, which reroutes the blood to other, healthy veins and allows the damaged vein to simply dissolve and be reabsorbed by the body, Dr. Hu says.
Sclerotherapy, in which the doctor injects a sclerosing chemical (which irritates the lining of the vein, causing the tissues to harden and scar) into the damaged vein. Like EVLT, this process also causes the vein to close and eventually disintegrate, rerouting blood to other vessels.
While both treatments produce the same effect—causing the problematic veins to collapse and disappear—sclerotherapy produces the best results in small veins (and spider veins, which are varicosities in capillaries), while EVLT seems to work better or larger veins, Dr. Hu says. After both types of treatment, the patient will typically be asked to wear compression stockings (or some type of pressure wrap) for a day or so, to help close and eliminate the treated veins.
Judy Hu, M.D., F.A.A.D., a board certified dermatologist and fellow of the American Academy of Dermatology, specializes in medical, surgical, and cosmetic dermatology with extensive experience in skin rejuvenation utilizing injections and laser therapy.
Advanced Dermatology P.C. and the Center for Laser and Cosmetic Surgery (New York & New Jersey) is one of the leading dermatology centers in the nation with 18 locations in New York and New Jersey, offering highly experienced physicians in the fields of cosmetic and laser dermatology as well as plastic surgery and state-of-the-art medical technologies. http://www.advanceddermatologypc.com.