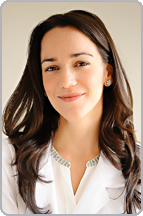 Just avoiding the sun could prevent more than 3 million cases of skin cancer every year. And that caution goes for everyone, all year long.
Great Neck, NY (PRWEB) December 09, 2016
Skin cancer is the most common cancer in the US. In fact, over the past 30 years, more people have had skin cancer than all other cancers combined. And while more than 99 percent of skin cancers are generally not life-threatening—what doctors call nonmelanomas such as basal and squamous cell cancers, which strike over 3.3 million people every year—melanoma is a very serious threat. Experts expect to see more than 145,000 new cases of melanoma (and predict more than 10,000 melanoma-related deaths) this year alone. One person in the US dies of melanoma every 52 minutes.
"The real tragedy is that almost all skin cancer could be prevented. We know that the majority of both melanomas and nonmelanomas are caused by the sun," says Kally Papantoniou, MD, with Advanced Dermatology PC. In fact, recent research links roughly 85 percent of melanoma cases (and 90 percent of nonmelanomas) to sun exposure. An alarming statistic, to be sure, especially in light of the fact that the component of sunlight—ultraviolet (UV) radiation—responsible for all that cancer is a threat all year long. And despite the dire warnings from doctors, skin cancer rates aren't dropping. In fact, the rates of melanoma have doubled in the United States in the last 40 years.
Just avoiding the sun could prevent more than 3 million cases of skin cancer every year, Dr. Papantoniou says. And that caution goes for everyone, all year long, she says. "Many people don't realize that UV radiation is dangerous year-round," she says, not just at the beach in July. What's more, even when bundled up against the cold, most people will have their faces exposed—and the majority of skin cancers occur on the head and neck.
Why? Because UV radiation hits the Earth whenever the sun is out. UVB rays, which are generally linked with sunburns and skin aging, are significantly reduced in the winter months, because of Earth's position relative to the sun. But UVA rays, which are directly associated with skin cancer, remain more constant throughout the year.
In addition, UV exposure can be even higher in the winter, Dr. Papantoniou says. Fresh snow increases UV exposure because it reflects as much as 90 percent of UV radiation, she explains. That's much more than what's reflected at the beach, where water typically scatters up to 30 percent of UV radiation (and sand about 15 percent). Things are even worse for anyone who likes to ski, Dr. Papantoniou adds. The general rule is that the sun's burning effects increase by 4 to 5 percent for every 1,000-foot increase in altitude, she explains. So exposed skin at the top of Aspen Mountain (about 12,500 feet) is getting about 60 percent more UV radiation than it would at sea level, thanks to the elevation alone.
The good news is that the same sun-smarts many people employ in the summer can be just as effective in winter. Here are Dr. Papantoniou's tips:

Buy the best sunscreen. Sunscreen with an SPF of 15 or higher reduces the risk of skin cancer by roughly half. As winter weather can leave skin drier than usual, many people will opt for a thicker formula (an ointment or cream instead of a lotion). Bonus: Thick creams also provide some insulation and protect against chapping and windburn.
Slather it on. Coat your face and neck completely, and be sure to reapply throughout the day (keep a travel-sized tube in your jacket).
Love your lips. More than half of skin cancers strike the lips, so use plenty of high-SPF lip balm.
Protect your eyes. Wear sunglasses that cover as much of the eye area as possible and block both UVA and UVB rays.
Bio: Dr. Kally Papantoniou is a Board Certified Dermatologist, sought after for her expertise in Cosmetic Dermatology. Dr.Papantoniou works in Queens and Long Island with Advanced Dermatology, PC. She also teaches at the Mount Sinai Hospital. http://www.DrPapantoniou.com @DrPapantoniou
Advanced Dermatology P.C. and the Center for Laser and Cosmetic Surgery (New York & New Jersey) is one of the leading dermatology centers in the nation with 18 locations in New York and New Jersey, offering highly experienced physicians in the fields of cosmetic and laser dermatology as well as plastic surgery and state-of-the-art medical technologies. http://www.advanceddermatologypc.com.