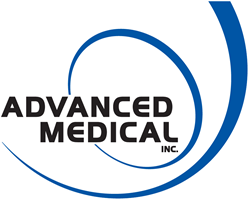 Our goal is to make the process of integrating a complete speech recognition solution as seamless as possible
Atlanta, GA (PRWEB) December 04, 2014
Advanced Medical has announced the availability of Dragon® Medical Practice Edition 2 for neurologists bringing the most advanced speech recognition technology to another important niche in the healthcare community. Neurologists can now experience the full benefits of a speech-enabled practice backed by a trusted source in the industry offering value-added support services that ensure successful integration with leading EHRs.
"We are so excited to be offering this amazing technology to the neurology specialty," said Douglas Lister, Principal. "Our goal is to make the process of integrating a complete speech recognition solution as seamless as possible for these physicians so they can achieve a more efficient and rewarding practice."
Dragon Medical Practice Edition 2 is the most advanced speech recognition solution available for neurologists to date. With over 90 medical specialty and subspecialty vocabularies included in the software, even the most complex terminology and phrasing is transcribed with more than 99% accuracy right out of the box.
From a general physical exam to a neurological exam, Dragon Medical software can quickly and easily transcribe dictations that resemble the entries below.
Mental Status:

Alert and fully oriented to time, place and person.
Language is clear and fluent.
Memory intact for details of medical history and recent and remote history.
Attention span and concentration are normal.
Fund of knowledge is normal.
Cranial Nerve Exam:

CN II: PERRLA, visual fields are full to confrontation.
CN III, IV, VI: EOM's full without nystagmus, no ptosis.
CN V: Intact face sensation, masseters and temporalis have normal bulk and strength.
CN VII: Facial movements are symmetrical with mild hypomimia.
CN VIII: Hearing is intact to conversational level of speech and finger rub.
CN IX, X: midline uvula, palate elevates symmetrically, speech is clear with mild hypophonia.
CN XI: head turns and shoulder shrugs are symmetrical bilaterally, normal bulk SCM's and trapezii.
CN XII: Tongue protrudes in the midline.
Motor Exam:

There is no pronator drift with arms outstretched.
There are constant resting and postural tremors in the right upper extremity.
There are no abnormal postures.
There is normal bulk and strength in all four limbs.
She has rigidity in bilateral upper and lower extremities, worse on the right side, especially right upper extremity. She has decrease in speed and amplitude in right hand movements and bilateral foot tapping, worse on the right side.
DTRs are 2+ symmetrically.
Plantar responses are down going bilaterally.
Dragon Medical software understands the unique language of neurologists so you can create clinical documentation and correspondence three times faster than typing and redirect the focus back to quality patient care.
Dragon Medical Practice Edition 2 also helps clinicians overcome the frustrations associated with EHR adoption by speech-enabling navigation and searches with customizable macros. Physicians can speak in their own words to document comprehensive patient notes that give them more confidence when coding and ultimately lead to higher reimbursement levels.
Advanced Medical Solutions is your one-stop source for all your practice management electronic health record voice dictation needs. With over 10 years of practice management and EMR experience our team knows how to leverage technology and best practices to run a successful business in healthcare.
For more information about Dragon Medical Practice Edition 2 visit: http://www.advancedemrsoftware.com