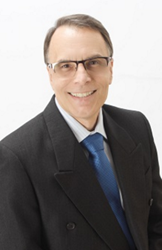 Los Angeles, CA (PRWEB) September 21, 2017
Determining what type of home care worker to hire depends on one's needs, preferences and financial resources. "It is imperative to assess your needs and your loved one's level of care before making a decision," said Richard Weatherman, founder and CEO of AdvantagePlusCaregivers.com®. "Once this has been established, you will want to consider whether to hire someone from a home care agency or independently by private contract."
In order to help people make the right decision, Weatherman lists the pros and cons of both home care agencies and hiring direct.
Home care agencies pros:

Trained and licensed staff generally is available.
"Back-up" system in case the usual home care worker can't be there.
Able to furnish references or other assurances of the worker's competence.
Responsible for the worker's benefits, etc.
Supervises the worker. "If you don't like the person, the agency will handle dismissal," noted Weatherman.
Assumes full liability for all care, and generally easier to find help on short notice.
Home care agencies cons:

Cost is typically higher due to agency administrative overhead.
Higher costs may mean using fewer hours of care overall.
Shifts are usually limited to a minimum amount. "Often times, this is four hour blocks," added Weatherman.
There may be less flexibility in the type of tasks each category of home care worker is permitted to do.
One may not be able to choose the individual, only the worker type.
Hiring direct pros:

Choose who to hire according to one's best judgment (even friends, neighbors or relatives).
Consumer control to direct the care and related tasks to meet one's own needs (e.g., no restrictions for driving or other duties mutually agreed upon).
Cost is typically lower than an agency.
More hours can be purchased for fewer dollars.
Flexibility to use just a few hours at a time or split a 4-hour shift into morning and evening (as long as the worker also agrees).
Expand care and defer some costs by offering room and board as partial payment for live-in care.
Hiring direct cons:

Additional work and time to locate and interview applicants and check references. "Furthermore, there is no guarantee of a nursing credential or clinical training," stressed Weatherman.
Background checks are up to you.
Usually no backup should your independent provider be unable to work.
Liability for care is not covered by an agency.
Additional responsibilities as the employer (e.g., paperwork for Social Security, taxes, employee benefits). "It is advisable to consult with a tax specialist regarding employer and employee withholdings," concluded Weatherman. "Or, check out the IRS household employers tax guide."
About AdvantagePlusCaregivers.com®
AdvantagePlusCaregivers.com® is a part of the $20 billion a year in home care industry that is projected by experts to be the fastest growing industry for the next ten years in the US and abroad. The company is well positioned as a franchisor with their proprietary online resources in workflow management, caregiver database directory, remedy and CRM built specifically for the industry. For the Spokane, WA, area: http://www.AdvantagePlusCaregivers.com/Spokane. For the California Inland Empire and Orange County: http://www.AdvantagePlusCaregivers.com/Camarillo. For the Ventura County and Greater Los Angeles areas: http://www.AdvantagePlusCaregivers.com/CanogaPark. For Public Relations please contact Luciano Holland at 800-288-1389 x 506 or Richard Weatherman at 800-687-8066.
About the NALA™
The NALA offers small and medium-sized businesses effective ways to reach customers through new media. As a single-agency source, the NALA helps businesses flourish in their local community. The NALA's mission is to promote a business' relevant and newsworthy events and achievements, both online and through traditional media. The information and content in this article are not in conjunction with the views of the NALA. For media inquiries, please call 805.650.6121, ext. 361.