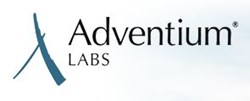 "Previously it took three people up to three days to do semi-monthly billing," said Valerie McKay, the company's controller. "Now with JAMIS, it takes just two people less than a half day. We can spend our time analyzing data, not creating it."
Lakewood, CO (PRWEB) October 31, 2013
JAMIS Corporation, a leading provider of project accounting and labor management software solutions for government contractors, was selected by Minneapolis-based Adventium Labs to provide and implement a comprehensive Defense Contract Audit Agency (DCAA)-compliant accounting system.
Adventium Labs, which develops solutions for cyber security, system engineering, and automated reasoning, chose JAMIS to replace the small business accounting system that the company was quickly outgrowing. Its new JAMIS system was implemented over the course of three months in early 2013 and is hosted on-premises.
Adventium rates the JAMIS system's accuracy and efficiency overall as "excellent" and is very pleased with the system's speed. "Previously it took three people up to three days to do semi-monthly billing," said Valerie McKay, the company's controller. "Now with JAMIS, it takes just two people less than a half day. We can spend our time analyzing data, not creating it."
The JAMIS system has also accelerated Adventium's quarterly rate check process. "It took up to two days to create actual rates," said McKay. "Now it is instant and accurate with actual rates, not an approximation."
McKay cited JAMIS's automation capabilities as a big advantage over other systems. "It allows us to automatically capture key operational data, manage project financials, and track our subcontractors, saving a great deal of time," she said.
The company is also pleased with JAMIS's implementation process, which included a full-time implementation specialist to manage the process. McKay said Adventium appreciates and respects the level of commitment from the JAMIS executive team, noting that Naomi May, JAMIS's Vice President of Product Development and Support, personally managed all aspects of e-timecard and customization.
About Adventium Labs
Adventium Labs solves hard problems in the areas of cyber security, system engineering, and automated reasoning. For cyber security, Adventium Labs protects computers and networks from internal and external cyber-oriented threats. For automated reasoning, Adventium Labs develops model-based reasoning and mathematical analysis technology to automate difficult or error prone tasks for humans. For systems engineering, Adventium Labs develops and applies formal processes to design, model, and analyze complex cyber physical systems including medical devices, avionics, process control systems, and spacecraft.
To learn more about Adventium Labs, please visit http://www.adventiumlabs.com.
About JAMIS Software Corporation
JAMIS Software Corporation is a leading provider of project accounting and labor management software solutions built for government contractors, by government contractors. For more than two decades, JAMIS Software has provided the tools for government contractors to grow revenue, increase profits meet DCAA audit and agency compliance requirements.
To learn more about JAMIS, visit http://www.JAMIS.com.