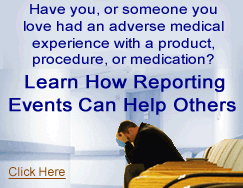 "It's not a pretty picture. This article should serve as a wake- up call for all caregivers. Is this the way you would want loved ones treated if they were harmed by a preventable medical error?" Dr. Frederick Southwick
San Francisco, California (PRWEB) June 22, 2015
By some estimates preventable medical errors are now the third leading cause of death in the United States. However, the physical and emotional consequences of these adverse events are rarely reported in medical journals. A long-standing patient advocacy group, the Empowered Patient Coalition (EPC) has published the first ever patient- initiated survey describing the devastating effects of adverse medical events. "It's not a pretty picture. This article should serve as a wake- up call for all caregivers. Is this the way you would want loved ones treated if they were harmed by a preventable medical error?" asks Dr. Fred Southwick, the lead author of the paper.
The open access article is available here.
Personal quotes from patients and families describe frustrating and frightening encounters that were fatal one third of the time. Imagine being a family member trying to warn your father's surgeon about an extensive past history of staph infections. Your father's surgeon holds up his hands and refuses to listen, and then soon after surgery your father dies of a staphylococcal infection, the very complication you were trying to warn the surgeon about. Imagine being the mother who kept telling the nurses and doctors that her son's medical condition was worsening only to see him die before her eyes. These are just a few of the encounters described as part of the qualitative analysis presented in the British Medical Journal of Quality and Safety. Many naturally assume that our legal system can remedy these injustices. This is not the case, with only 4% of patients and families in the survey receiving any monetary compensation for their injuries.
A consequence of the "deny and defend" approach taken by nearly all health systems is that those suffering adverse medical events experience profound suffering after their event and a significant loss of trust in their providers. The Coalition recommends that patients and families be actively encouraged to provide feedback that focuses on their unique solutions for creating safer, more patient-centered systems. Patient-centric surveys could serve as the basis for public forums to share suggestions for improving our health system in a collaborative environment.
"The public is a valuable resource for adverse event reporting and should be a driving force for improvement efforts," said Dr. Julia Hallisy senior author and founder of The Empowered Patient Coalition. "We believe that patient-led surveys will reinforce patient trust that reporting events will effect meaningful improvements in the system and also amplify the voice of the patient in all quality and safety efforts."