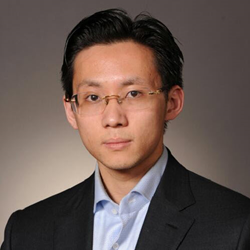 Advicent's integration brings greater cloud based innovation for all wealth managmeent users. Their innovation in financial planning compliments and speaks highly towards the demands of an integrated CRM system across all disciplines of wealth management
New York, NY (PRWEB) October 14, 2014
Wealth Management has evolved greatly over the past five years. With the rapid rise of Salesforce CRM, much more has changed as far as integration choices, Salesforce Appexchange App choices, and basic Salesforce overlay choices.
This is why AppCrown has consolidated all of the integration points that the industry has come to known AppCrown for - into a single product, Wealth Plus®.
Wealth Plus® is the first-ever generally compatible industry engine for Salesforce wealth management, giving off-the-shelf integrations into Salesforce CRM from any portfolio management software, any portfolio accounting software, multi-custodians (and clearing), and any form management providers. This is the integrated cloud based advisor workstation generally requested and needed by any RIA examining Salesforce.com.
Complimenting these integrations are out-of-the-box analytic tools and innovative client service tools to transform Salesforce into an ideally integrated wealth management CRM.
Financial advisory firms (RIAs) can also combine existing salesforce-apps from portfolio accounting systems, custodians, or any provider(s) into Wealth Plus®. Because AppCrown has made extensive investment into the industry engine and has led the Salesforce-centric model for 3rd party integrations (since 2006), our solution is flexible and compatible with any Salesforce license, any overlay or any AppExchange app. Certified Salesforce consultants that are delivering CRM for wealth management firms can also leverage Wealth Plus® to extend the configurations and customizations done, thereby integrating all vendor systems to increase the value of any Salesforce solution.
AppCrown is also proud and honored to launch our integration with Naviplan. Financial advisors will be able to access real-time data from the Wealth Plus® application within NaviPlan®. This means that all Wealth Plus® users will now be able to directly transfer client demographics, accounts and positions to their NaviPlan® planning software. This reduction in manual data entry and increased accuracy of reporting will greatly benefit users.
"Salesforce is not just a CRM, but the most flexible enterprise platform for small business and institutions," says Franklin Tsung, COO/ EVP Corporate Sales at AppCrown. "Integrating NaviPlan® with Appcrown Wealth Plus helps the advisor consolidate key planning and client service/relationship management needs into a single CRM. This is going to be valuable for the aggressive and growing RIA firm."
"CRM applications are at the center of an advisor's daily workflow," says Cory Olson, senior product director at Advicent. "Integrating NaviPlan® with Appcrown Wealth Plus® helps advisors reduce manual data entry and the potential for errors, freeing up time to generate new business and advise clients."
Advicent Solutions is the leading provider of SaaS technology solutions for the financial services industry. At Advicent, everything comes back to our core mission—helping our partners work smarter and provide the best possible financial future for those they serve. The Advicent™ product offering includes the Advisor Briefcase® marketing communications tool, the NaviPlan® financial planning application and the Profiles financial planning application.
For more information on this product integration or to learn more about Wealth Plus®, please contact franklin.tsung(at)appcrown(dot)com
About AppCrown
AppCrown provides connected cloud based STP solutions. The technology helps financial services firms automate client relationship management, obtain big data around clients, and establish straight through processing over the cloud. The AppCrown product offering includes Wealth Plus®, the cloud based advisor workstation.
© 2014 AppCrown LLC. All rights reserved.