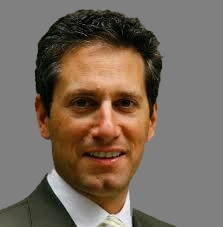 I have never seen anything like qashqade during my 20+ years as a Chief Financial Officer
ZURICH (PRWEB) April 22, 2021
qashqade announced today that Jeffrey Gelfand has joined their executive advisory board.
Gelfand, is the retired Senior Managing Director and former Chief Financial Officer of Centerbridge, a $28 billion private investment firm, with offices in NYC and London.
Commenting on his appointment, Gelfand said, "For years I have been saying the biggest risk in private equity is the waterfall calculation. Typically managed in an ancient spreadsheet model and handed down from controller-to-controller… this exercise, if performed incorrectly, can irreparably damage the GP/LP relationship. This is where the qashqade solution comes in."
Gelfand explained, "qashqade has created a scalable waterfall ecosystem, effectively getting your accounting team and administrator out of risky, decentralized spreadsheets and into a controlled, platform solution. The qashqade solution can 'hit from both sides of the plate.' The technology can be used by the GP as a higher-quality, replacement waterfall engine with the ability to do proper scenario analyses and investor reporting. It can also be used by the LP community as a carried interest fee validation tool, consuming all historical cash flows and comparing the results to the GP statements. I have never seen anything like it during my 20+ years as a Chief Financial Officer in the investment manager world."
"Jeff complements our advisory board. As a former Chief Financial Officer of a large private equity organization, he knows the challenges of the industry and understands the value our software can add. Jeff can add immediate value to our firm and strategy, taking qashqade to the next level," explained CEO and Co-founder, Oliver Freigang.
qashqade is the leading technology firm focused on fully automating the most complex GP waterfalls, scenario modelling, and LP validations. Its comprehensive waterfall platform answers the industry's call for error-free process control, accuracy and assurance. When you think of disruptive technology, think qashqade. Be smart, use qashqade.
Contact Information
Oliver Freigang
qashqade AG
http://www.qashqade.com
+41 79 550 6111