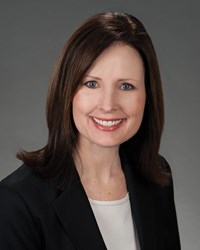 Atlanta, GA (PRWEB) November 07, 2013
Advocacy Wealth Management and CertusBank, N.A. are proud to announce Beth Wheeler as the Head of Advocacy Wealth Trust. Recently, Advocacy Wealth Management, Forge Consulting, and CertusBank formed a strategic relationship and launched Advocacy Wealth Trust, a division of CertusBank, with a direct focus on special needs and settlement planning.
Beth, a trust professional since 1994, is an experienced fiduciary specializing in the fields of Settlement Planning, Special Needs Trusts and Settlement Administration. She understands the importance of providing hands-on service in the process of creating and administering trusts and has extensive experience working with attorneys, financial advisors, settlement planners and other professionals as an advocate for trust beneficiaries and their families. A graduate of Florida State University with a Bachelor of Science degree in Finance, Beth also holds a Master of Science degree in Personal Financial Planning from Georgia State University. She is a graduate of Cannon Trust School and member of the Society of Settlement Planners.
About Advocacy Wealth Management:
Advocacy Wealth Management is an SEC-registered advisory firm focusing on serving the needs of the plaintiff and their attorney(s) in the settlement process. Advocacy stands proudly at the forefront of the settlement planning industry, providing an objective assessment of options, turning abstract dollar signs and terms into tangible plans. To learn more about Advocacy Wealth Management visit http://www.AdvocacyWealth.com
About CertusBank, N.A.:
With nearly $2 billion in assets, CertusBank is a full-service, nationally chartered bank with operations in eleven states. Headquartered in Greenville, SC, CertusBank offers a full range of Consumer, Commercial, SBA lending, Treasury Management and financial planning solutions. Learn more about the company's commitment to bringing innovative, smart solutions to its customers' financial lives by visiting http://www.CertusBank.com.
About Forge Consulting:
Founded in 2003, Forge Consulting LLC serves plaintiffs and their attorneys with a full suite of services. The consultants at Forge provide a thorough analysis of settlement options on every case, identifying the client's best interests and providing multiple options in easy to understand terms. Forge helps clients plan for the complicated issues associated with government benefits preservation, asset protection, estate planning, debt planning, housing, healthcare, and more. To learn more about Forge Consulting, visit us at http://www.ForgeConsulting.com and see how certain you can be about your financial services partner.