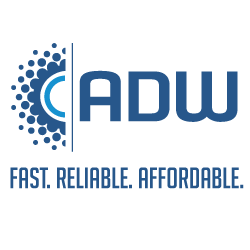 Pompano Beach, FL –
June 24, 2014 (PRWEB) June 24, 2014 -- ADW Diabetes announces a free shipping promotion in which customers will get free standard shipping on orders placed on or before June 30th 2014 at ADW Diabetes.
This offer is applicable to all orders processed through the company's website with a 'Ship To' address within the contiguous United States. No promotion code is required to obtain the free shipping offer; the discount will be automatically applied during the checkout process.
ADW Diabetes offers a full line of both name brand and generic diabetes testing supplies such as blood glucose monitors, test strips, insulin pump supplies and foot care products. ADW's focus is to provide customers with affordable options to manage their diabetes while offering superior customer service, diabetes education, and fast shipping.
About ADW Diabetes
ADW Diabetes is formerly known as American Diabetes Wholesale. ADW Diabetes provides comprehensive, reliable, and affordable diabetes products to a diverse community of people and pets living with diabetes. ADW Diabetes' wide-range of products include glucose testing meters, blood glucose test strips, blood pressure monitors, and a wide variety of diabetic friendly foods at significant discounts. ADW Diabetes is active in the community and strives to educate and service the growing population of people living with diabetes.