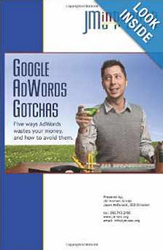 San Jose, CA (PRWEB) September 29, 2014
The JM Internet Group (http://www.jm-seo.org), a leader in AdWords consulting for small business, has announced its October, 2014 schedule for Google AdWords training, set to begin October 15, 2014. AdWords is Google's pay-per-click advertising program. A business pays if, and only if, web surfers click on its ads on Google. Many people think of SEO and AdWords as in opposition to each other, whereas in fact the two can (and should) work together.
"Google AdWords can be very difficult to understand for the average small business marketer," explained Jason McDonald, Director of the JM Internet Group. "The response to my recent book on AdWords has been phenomenal, with many small business owners writing reviews on Amazon about how much the book has helped them. The class should be thought of as a companion to the book."
For more information about Google AdWords training classes, and to register four the upcoming session, go to:
Google AdWords / Pay-Per-Click Training: Class Contents
Students will learn how to take proven SEO techniques and weave them into their Google AdWords advertising. Their AdWords advertising campaigns are thus more effective in their own right, as well as working hand-in-glove with their SEO strategy. Students will also be given a thorough understanding of how to properly and efficiently navigate through Google AdWords. AdWords training begins October 15, 2014.
AdWords Topics from a Leader in AdWords Consulting: the JM Internet Group
Topics covered include:

Vs. or And? Is it AdWords "versus" SEO, or AdWords "and" SEO? Blending the two together in an efficient integrated marketing strategy.
AdWords Special Advantages. AdWords has certain unique advantages over SEO, among them geotargeting. When and where AdWords especially shines.
AdWords Special Needs. Unlike SEO, the advertiser pays for each and every click. So there are some special situations and concerns with respect to AdWords, especially "negative" keywords.
AdWords Rank. Using special tools to monitor AdWords rank by Google keyword/keyphrase and blending this data into the AdWords campaign to save money.
AdWords Bids. Understanding Quality Score and the AdWords bidding process.
AdWords On Page SEO. Creating effective AdWords campaigns from the beginning.
AdWords Landing Page SEO. Creating effective AdWords landing pages.
About JM Internet Group
The JM Internet Group provides SEO, Social Media Marketing, and Google AdWords training and courses for busy marketers and businesspeople. Online search engine optimization training helps explain keywords, page tags, link building strategies and other techniques needed to climb to the top of search engine rankings for Google, Yahoo, and Bing. The teaching methodology is hands on, with live examples and discussions, taught from the convenience of each student's computer.
Contact:
JM Internet Group, Media Relations
Web. http://www.jm-seo.org/
Email. jm.internetgroup(at)gmail(dot)com
Tel. +1-510-713-2150