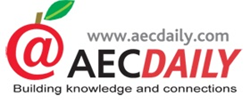 Nobody should care about page views
Toronto, Ontario (PRWEB) March 04, 2014
Courses taken on AEC Daily's website grew by 48% in 2013 and registered users grew by 121%. While architects are still AEC Daily's largest group of learners (accounting for about half), other design professionals are quickly discovering the educational opportunities as well. Engineers are the second largest group. Interior designers experienced the most growth and now account for 11% of registered learners.
While AEC Daily has experienced growth every year for the last decade, the 2013 increase was particularly significant. As the North American leader in A/E/C (architecture/engineering/construction) online education, their trend is an indicator of a bolstering construction industry. Geographically, 77% of learners came from the United States and 11% from Canada.
"Our page views are measured in the millions but nobody should care about that" said Jeff Rice, president of AEC Daily. "What matters is measuring engagement. Our learners aren't just visits or hits; they are real people who keep coming back to spend a significant amount of time upgrading their knowledge."
AEC Daily is committed to providing high quality education. That is one of the reasons why they are the only company to have won the American Institute of Architects (AIA) AIA/CES Award for Excellence for Internet Platform Providers.
About AEC Daily:
AEC Daily is the largest provider of FREE online continuing education to construction professionals. Courses are available online 24 hours a day, 7 days a week and credits are automatically tracked and reported. Architects, engineers, interior designers, and other construction professionals rely on AEC Daily to maintain their accreditation with ease. http://www.AECdaily.com