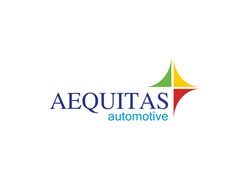 'BMPro will provide much needed competition and choice in the insurance 'add on' market,' say Aequitas Automotive.
Wirral, UK (PRWEB UK) 16 November 2013
Leading UK Insurance distributor, Aequitas Automotive, have provided details of a new facility aimed at a range of insurance intermediaries such as Motor Dealers, Insurance brokers and Finance brokers. The Wirral based firm, best known for the Easy Gap, Gap Insurance 123 and Shortfall.co.uk brands in the Guaranteed Asset Protection retail market, have provided the first details on a wholesale distribution facility due for launch in the next few weeks.
Company Director Mark Griffiths explained the new facility in more detail.
"Aequitas Automotive are delighted to announce that the new BMPro.co.uk online system will be available in the coming days. The new facility will provide unique access to a range of niche insurance products, such as Gap Insurance, Tyre Insurance, Scratch and Dent Insurance and Motor Warranty."
"Whilst the array of products may already be available for motor dealers through other sources, there is one key difference. This comes in the choices that the new BMPro system can offer."
"To use Gap Insurance as an example, then motor dealers traditionally have only been offered one type of Gap Insurance to provide to consumers. However, this may not provide the best solution for the consumer, as many 'one size fits all' approaches can result in a poor outcome in the event of a claim."
"The new BMPro system will provide a motor dealer, insurance broker or leasing company with access to a range of products. This will give opportunity to find the best product for the consumer rather than trying to get the consumer to fit the only product on offer."
"There will also be options to referrals, re solicitation and access to features like premium funding, all aimed to maximise revenue opportunities for the retailer who uses it. It will also provide access to specialist cover for high risk vehicles such as pretige brands and motorbikes, and those used for chauffeur, driving schools, courier and taxi work. All this will come with no minimum sales requirements or exclusive supply agreements with Aequitas Automotive."
"In the opinion of Aequitas Automotive the BMPro system will be unique in the market, as it will offer an almost unlimited choice to those who use it."
"In the light of the ongoing FCA study into competition in the 'add on' insurance market, we feel that BMPro provides the ideal solution for those seeking to provide a better choice for the consumer."
The company confirmed that any business wishing to know more about the new system should contact Christine Atkinson, Head of Business Development at Aequitas Automotive.