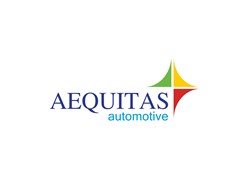 Aequitas Automotive appoint new head of Business Development
Wirral, UK (PRWEB UK) 8 October 2013
Leading Wirral based insurance provider, Aequitas Automotive, have announced the appointment of a new head of Business Development for the company. Christine Atkinson will join the company on November 1st to oversee the expansion of commercial activities in the business to business sector.
Company Director Mark Griffiths expressed delight at the appointment, and explained the move comes as Aequitas Automotive look to expand outside the core retail field after announcing record sales figures in September 2013.
"Everyone at Aequitas Automotive is delighted to announce the appointment of Christine Atkinson as our head of Business Development. Christine brings a wealth of experience in the B2B sector, having developed relationships with some huge industry names in the past."
"As Aequitas Automotive operates primarily in the retail Motor Gap Insurance market, it is natural that our products will attract attention from motor dealers and insurance brokers alike. As the only UK Gap Insurance provider to operate three independent brands in the market, perhaps it is natural that the range of options we provide is something that attracts daily inquiries from potential retailers of these products."
"Over the last 12 months we have developed a Gap Insurance product range that can now be rolled out to motor dealers. Of course unlike many of the other providers in the market, we have relationships with a number of insurers, and can find a solution for virtually any requirement of Gap Insurance. This will be a stark contrast current options in motor dealers, with a 'one size fits all' approach from many distributors."
"Aequitas Automotive has developed our BMPro.co.uk platform to include any number of new products. This can give unlimited opportunities for motor dealers and insurance intermediaries to access products that have not been available before."
Aequitas Automotive confirmed that an announcement will be made in the coming weeks regarding the full product range available on the BMPro system.