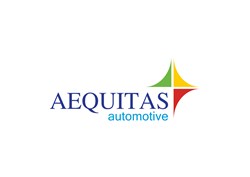 The new Aequitas Automotive Gap Insurance brand will add competition to the UK market.
Wirral, UK (PRWEB UK) 7 August 2013
A leading Gap Insurance provider has confirmed the launch of a new brand in the UK aimed at increasing consumer choice. Aequitas Automotive, the company behind established Gap Insurance brands Easy Gap and GapInsurance123, say the new products have been developed with UK consumers in mind.
Company Director Mark Griffiths explained the reasons behind the new brands and products.
"The current Easy Gap and GapInsurance123 brands have been hugely successful for Aequitas Automotive. The ethos behind the company is to provide products that perform for the consumer, with features and claims processes in place to ensure this happens."
"However although the market has evolved in the last few years, our feeling is that the number of options for UK consumers, away from the motor dealer, is still quite limited."
"The number of prominent independent Gap Insurance brands in the UK is still quite low. It has to be said that whilst these providers can offer better features and much lower premiums than motor dealers, the choice for consumers is still not that great."
"Aequitas Automotive are possibly the only provider to offer car buyers two independent brands, and it is simply down to our intention to increase choice that we have taken the decision to add a third."
"The new brand will feature Gap products underwritten by one of the largest insurers in the UK market today, with product features that differ in many ways from the cover we offer on Easy Gap and GapInsurance123. Aequitas Automotive has always aimed to innovate, and some of the features we will provide cannot be found on any other products in the market."
"The other major change is that the new website will provide a range of associated products like tyre insurance and scratch and dent cover. These products will be 'stand alone' and this again sets us apart from other providers as most require you to buy a Gap Insurance policy in order buy an additional product. Our view is that this is actually much fairer for consumers to be able to choose cover on its own merits."
Aequitas Automotive have confirmed that the new website will offer twelve products at launch, with an infinite expansion of the range in the future, as the Aequitas director explained.
"The website design allows for consumers to access a range of cover, either individually or in combination. The framework easily allows for more products to be included as they are developed."
"At Aequitas we believe this will allow consumers access to traditional motor dealer protection cover, as well as new, innovative policies that may be much harder to find."
Aequitas Automotive confirmed that the new website will be released in the next week, and say they will provide more details on products in the next few days.