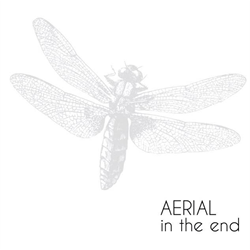 Vision, creativity, innovation, and talent.
Dallas, TX (PRWEB) May 20, 2014
Stage 3 Entertainment (S3E) just announced the signing of El Paso rockers, Aerial, to their roster. The band will release their album, In The End, May 27, 2014 via S3E. The label became interested in Aerial after hearing the buzz that Roger Argenis, the band's lead singer, is creating in the Dallas/Ft. Worth area.
S3E co-founder, Jacob Sasser, stated that Aerial's "vision, creativity, innovation, and talent" attracted the label to signing the band. Roger Argenis expressed, "We're stoked about the opportunity for our music to reach a broader audience through distribution and radio play." This album has a high-energy arena rock vibe produced by Murder FM's Norman Matthew. Unlike many modern rock bands, there's something authentic in this band. Their single 'Give It All' is a hugely impressive example of how modern, heavy rock can balance melody with metal and straddle mainstream and underground sounds. Aerial specializes in hard-hitting, uplifting, and unifying rock anthems that see the band setting their sights on festival main stages.
This summer, Aerial will be touring to support their release and will return to the recording studio to work on their follow-up album, Aurora Borealis. In The End will be the band's first worldwide release, which is expected to hit the Billboard Top New Artist Albums (Heatseekers) chart next week.