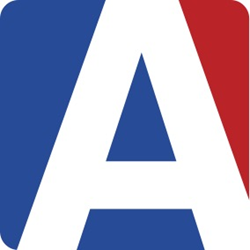 "We are excited to offer easy to use K-12 crowdfunding solutions through LivingTree, a proven partner." Aeries Vice President, Brent Lloyd
ANAHEIM, Calif. (PRWEB) November 09, 2018
California School Board Association recently released a best practices article CSBA Fundraising Oversight Guidelines designed to provide direction to districts in understanding the requirements needed from district policy and the vendors they choose. "Despite the obvious benefits of online fundraising, districts need to be aware of all such campaigns conducted in the name of the district, a district school or a district employee. It's important that the district set ground rules that ensure transparency, fiscal integrity and effective use of the funds," CSBA Senior Policy Manual Consultant Diane Greene suggested.
Aeries, the leading provider of Student Information Systems in California has partnered with LivingTree Give to provide a full solution for K-12 crowdfunding, Aeries Financials. This new offering by both companies offers all the oversite and considerations that any district requirement would need. California districts can be comfortable that any campaign has been approved and is appropriately displayed in your Aeries Parent Portal, District Website and public facing social media. "There is no other combination of solutions that can provide a single point of access to approved campaigns and fundraising site for a district in California," Aeries Software Vice President Brent Lloyd. Combined with the power of data from Aeries, targeted campaigns can be created so there is no fundraising or campaign fatigue.
The product line of Aeries Financials, powered by LivingTree Give includes transactions for fees and fines, tuition billing, fundraising and donation management all in one solution. The fundraising and donation management solution powered by LivingTree offers an easy way to align the district vision, goals and priorities while conforming with the boards goal to provide equity in resources across all student populations. "The built-in transparency for district policy is an easy task through the Aeries Financials, online fundraising campaigns, regardless of whether the campaign is proposed by a district employee or a parent organization. "said Gary Hensley, CEO of LivingTree Give.
About Aeries Software
Aeries is the most widely used Student Information System in California and continues to evolve to meet the ever-changing data management needs of school districts throughout the state. Aeries is the only Education Success Platform designed to provide tools for student success. Located in Anaheim, California, Aeries Software supports over 570 school districts and LEA's throughout the state.
About LivingTree Give, a LivingTree Company
LivingTree Give is not just a product – we are a response to a problem: America's educational funding gap, and the lack of technology resources designed for the parents who are tirelessly working to improve the lives of our nation's students. LivingTree Give is the user-friendly online platform designed to bring parents, corporations and districts together to fill this funding gap. As the nation's first platform designed specifically for PTAs and PTOS, districts, and educational foundations, LivingTree Give makes fundraising, donor management and parent communication easier than ever before. – http://www.LivingTree.com
For more information on Aeries Financials powered by LivingTree Give, please visit our website https://mkt.aeries.com/products-financials.