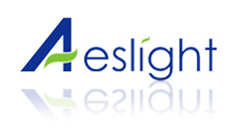 The FDA has approved Aeselight Cosmetic Technology 's cosmetic lasers for sale in the United States. The world's leading cosmetic lasers are available now in the US http://www.aeslightusa.com.
Las Vegas, NV (PRWEB) June 23, 2014
The world's leading cosmetic lasers by Aeslight have now been approved by the FDA for sale within the United States. That means that Americans will finally have access to the cutting edge cosmetic laser products that have been breaking sales records around the world. Aeslight represents the new standard in medical aesthetic equipment and their entire line of products can be viewed on the company's website: http://www.aeslightusa.com.
Aeslight offers the highest quality laser and light-based devices in the industry including IPL Devices, Q-Switch ND Yang Lasers, Hair Removal Devices, and Resurfacing Devices.
One of Aeslight's most popular products is the Aeslight Clarion Er:Glass Non-ablative Fracyional device that makes quick work of large pores, fine lines, skin tightening and rejuvenation, snagging skin, and stretch marks.
The Er:glass fractional laser adopts fiber laser with 1550nm wavelength and installs a CPG which is arranged in a matrix scanning output, emitting a 50um-80um spot through a high focusing lens, forming matrix-like holes (0.12mm) around the focal spot resulting in direct penetration. The penetration depth of these small spots is about 2mm. At this point, the normal tissues surrounding the tiny holes begin to generate heat which bridges together the abrasions therefore starting the wound rehabilitation reaction and thermal effects between damaged skin and dermal tissues, then experiencing the inflammation phase, proliferation phase, remodeling phase. Mild ointment can be applied into the wound for rehabilitation one hour after the treatment.
AES Light USA, LLC was founded in 1994 with the goal of becoming one of the world's largest cosmetic laser manufacturers. More than 20 years later the company is leading the way in selling the very best in equipment to Europe, South America, Australia, Asia, the Middle East, and now the United States.
For more information or to purchase an Aeslight cosmetic laser please visit their website at http://www.aeslightusa.com.