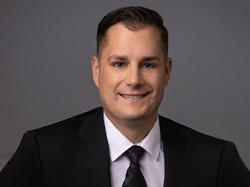 Dr. Holmes is extensively trained in cosmetic procedures, with a particular focus on aesthetic techniques for the face, breasts, and body.
NAPLES, Fla. (PRWEB) January 10, 2023
The American Board of Plastic Surgery (ABPS) enforces rigorous standards for plastic surgeons in the United States. After completing many years of surgical training, board certification candidates must pass a comprehensive written and oral examination that tests both knowledge and skill. To maintain certification, plastic surgeons must also complete continuing medical education courses and meet other requirements set by the ABPS.
This board certification is only granted to plastic surgeons with the highest education, training, experience, and ethical standards.
About Dr. Casey Holmes
Originally from Nebraska, Dr. Casey Holmes is a cosmetic surgeon who has been practicing for more than eleven years. As a child, he had the opportunity to develop relationships with a group of physicians and soon realized that he had a calling to practice medicine in order to help people.
Dr. Holmes graduated from Nebraska Wesleyan University with a bachelor's degree in biology, receiving the "highest distinction" for his superior academic work. After that, he went on to the prestigious University of Nebraska Medical College where he was captivated by the art of cosmetic surgery and its ability to profoundly improve patients' appearance and self-confidence.
Dr. Holmes completed a full general surgery residency training program at Loyola University Medical Center Next and then was matched with a three-year plastic surgery fellowship at Cleveland Clinic Florida, where he was trained by Dr. Martin Newman and Dr. David Friedman, renowned board-certified plastic surgeons.
Dr. Holmes has affiliations with The Aesthetic Society, Florida Medical Association, and Collier County Medical Society, which give cosmetic surgeons an active role in developing the future of medicine and healthcare.
To learn more about Dr. Casey Holmes go to https://www.aestheticsurgerycenter.com/about-us/holmes.
The Aesthetic Surgery Center - Naples, FL
You can find Dr. Holmes at the Aesthetic Surgery Center in Naples, FL where he joined Dr. Anurag Agarwal and Dr. Richard Maloney, both double board-certified facial plastic surgeons. Together, these doctors and their staff have specialized training and expertise in a wide variety of non-surgical and surgical techniques for cosmetic or reconstructive surgery. The practice has received numerous awards, including Best Cosmetic Surgeon in Naples from 2017 through 2021.
Dr. Holmes is extensively trained in cosmetic procedures, with a particular focus on aesthetic techniques for the face, breasts, and body. He has expertise in blepharoplasty, facelift surgery, and neck rejuvenation, as well as reconstructive surgery on the eyelids, nose, cheeks, and ears following skin cancer treatment. He has also performed many breast reduction and breast reconstruction surgeries, as well as body contouring procedures including liposuction, tummy tucks, and "mommy makeovers."
A Few of Dr. Holmes's Procedures:
Mommy Makeovers
Mommy makeovers are a combination of cosmetic procedures that are often performed together to help a woman restore her pre-pregnancy body. These procedures may include a breast lift, breast augmentation, abdominoplasty (tummy tuck), liposuction, and other treatments that are designed to address common changes that occur in a woman's body after pregnancy and childbirth.
Mommy makeovers can be customized to fit the needs of any mother and Dr. Holmes takes great care in creating natural-looking results that fit the patient's body shape and size. These procedures improve physical appearance and provide a boost of self-confidence.
Vaser® Liposuction
Liposuction is an art form that Dr. Holmes has mastered. Sculpting the body using the Vaser® ultrasonic liposuction device enables him to reduce stubborn fatty deposits while simultaneously enhancing muscular definition.
Blepharoplasty
Blepharoplasty, also known as an eyelid lift or eye lift, is a surgical procedure that can be performed on the upper eyelids, lower eyelids, or both, to correct drooping or sagging skin that can create a tired or aged appearance. Lower blepharoplasty removes bulging pouches, or "eye bags."
Sometimes Dr. Holmes will recommend non-surgical treatment such as fat injections, laser treatments, or Botox to adjust eyebrow position.
Breast Enhancement
Breast augmentation (commonly referred to as breast implant surgery or "boob job") is a popular plastic surgery procedure that is performed to enhance the size and/or shape of the breasts. Many roads may lead a woman to choose to have a breast augmentation, and each is personal. Whether it be to feel better in clothing, achieve symmetry, or restore breast volume after pregnancy or weight loss, Dr. Holmes designs a unique surgical plan for each of his patients.
Consultation with Dr. Holmes
To schedule a consultation with Dr. Holmes, please call the Aesthetic Surgery Center at (239) 594-9100. At the consultation, Dr. Holmes makes each patient a customized plan according to his or her aesthetic (or reconstructive) goals.
During the consultation, Dr. Holmes will learn about your medical history and assess your current health to determine whether you are a good candidate to undergo cosmetic surgery or if you are better suited for a less invasive alternative. Dr. Holmes might also suggest a combination of procedures to address each area of concern. You will also see many before and after photos to help you make an informed choice.
At Aesthetic Surgery Center, patient safety is a priority and the physicians take every precaution to minimize risks and prevent potential complications that are associated with any procedure. The entire staff is dedicated to using their specialized training to positively impact the lives of our plastic surgery patients.