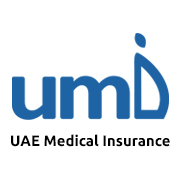 This combination of Aetna's financial strength and InterGlobal's expertise will likely lead to clients not only experiencing better service, but more stable policy plans for the foreseeable future
Dubai (PRWEB) December 04, 2014
UAE Medical Insurance recently witnessed the acquisition of Interglobal by Aetna insurance in Dubai in April of 2014. Six months later, UMI has reviewed the progress of the integration and what this means for both clients and distributors working with Aetna moving forward.
The acquisition occurred on the 23rd of April, 2014 when Aetna announced "...that it has completed its acquisition of United Kingdom-based InterGlobal from a group led by its majority shareholder Alchemy Partners".
Considered one of the global health insurance giants, Aetna certainly dominates market shares in their domestic markets but in UMI's opinion, the insurer may still have lacked the growth it desired in the SME and corporate IPMI market, where much of the action occurs internationally and not just on US soil. This is not the first time Aetna has made an acquisition on this scale and Goodhealth was purchased by the insurer 10 years ago, most likely as an attempt to kick-start Aetna's progression into the IPMI market.
InterGlobal appears to have been groomed for sale for several years now when the venture capital specialist 3i initially bought into the company in 2006. However, due to several issues which occurred as a result of the 2008 global financial shockwave, 3i made their exit. Since then InterGlobal's management team have been extremely successful at restructuring their book of business, enabling them to strengthen their financial footing and enter some unique markets such as China and the UAE. With Aetna searching for ways to grow in the IMPI sector, the purchase of InterGlobal at this time was undoubtedly beneficial for both parties involved.
Compared with previous acquisitions made by global insurance giants, Aetna appears to have taken a particularly humble approach and UMI has witnessed a slow but careful assimilation of the InterGlobal brand into Aetna. Several of InterGlobal's senior figures have taken up similar positions with Aetna, InterGlobal's CEO Les Carter for example, has maintained this position in the Aetna team. It would seem that Aetna are by no means taking this acquisition for granted and are certainly maximising the value of the InterGlobal organisation, not only in terms of Gross Written Premium and clients but also in terms of the specialists expertise, market understanding and knowledge.
Moving forward in terms of claims management, InterGlobal products will not be completely removed from the market but replaced by Aetna's, who have thoroughly researched which of the InterGlobal products are successful and how to improve their own product development. This combination of Aetna's financial strength and InterGlobal's expertise will likely lead to clients not only experiencing better service, but more stable policy plans for the foreseeable future.
As the economies of Asia, Africa, South America and India continue to grow, so does the population of High Net Worth's and therefore the opportunities within the IPMI business. Acquisitions are always a risk for large stakeholders such as Aetna, but entering the IPMI market at this time is undoubtedly a smart way to expand beyond domestic business and UMI is positive of the opportunities this acquisition will bring for both its clients and others involved in the industry.