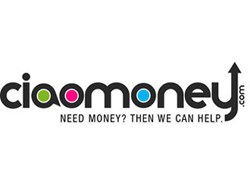 Emily Jesson from Ciaomoney.com commented, "We offer super affiliates a white label website at no cost and high converting landing pages."
London, England (PRWEB UK) 20 January 2014
CiaoMoney.com, a UK subprime money comparison website, has launched its UK Affiliate Program with CiaoAds.com and other leading UK Affiliate Agencies. Specialising in subprime lending for loans, car finance and credit cards, CiaoMoney.com has a wide range of finance solutions ideal for affiliates who have blogs, websites and marketing lists aimed at the subprime market.
CiaoMoney.com also boasts a unique service for super affiliates with the launch of its white label service. Offering high end affiliates, a custom built website of their own, hosted and built at no cost to the affiliate.
Emily Jesson from Ciaomoney.com commented, "We expect rapid growth in the UK market and to enable this we have invested heavily in offering our affiliates a wide range of marketing tools, including white label sites branded in their own livery."
The CiaoMoney.com website and affiliate platform is optimised to be responsive and is able to track all leads regardless of the referral source. Offline affiliates and marketing companies can even track leads from print media promotion.
Affiliates, Affiliate Agencies and Super Affiliates interested in finding out more, can contact CiaoMoney.com via the website or through CiaoAds.com.