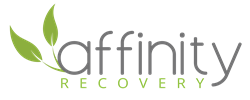 Affinity Recovery focuses on a customized detox for each client based on his or her needs
Newport Beach, CA (PRWEB) August 01, 2016
Affinity Recovery Detox have expanded their program in efforts to provide high-quality detoxification services catered toward those caught in the heroin epidemic. Their individualized, holistic detoxification services prepare clients addicted to heroin for treatment in addiction recovery programs.
The United States is suffering from an unprecedented heroin epidemic. When prescriptions for opioid painkillers skyrocketed in the 2000's, many became addicted. According to Reuters, a number of factors, such as legislation that changed the formula of the painkillers to prevent abuse, caused people to turn to heroin, a cheaper, more readily available cousin of addictive painkillers. Today, the heroin epidemic is a topic of national concern.
More than 10,000 Americans died in 2014 due to heroin overdose, a six-fold increase from 2001, according to the National Institute on Drug Abuse. This has provoked President Barack Obama to propose $1.1 billion dollars in funding from the 2017 budget proposal to fight this national epidemic. Because heroin and opiate addiction is so rampant, it is imperative for those seeking treatment to find detoxification centers that have experience in treating heroin addiction.
"Affinity Recovery focuses on a customized detox for each client based on his or her needs and level of required support," said Kyle Irwin, Residential Care Staff Member at Affinity Addiction Treatment. "We have extensive experience with guiding our clients through detox from heroin."
The clinically managed detoxification at Affinity Recovery equips clients for successful treatment in an addiction recovery center. Upon arrival, staff assess clients to determine the appropriate level of care, and the six-bed facility and low staff-to-client ratio ensure clients receive individualized treatment. The amenities at Affinity Recovery, which include catered meals, luxurious accommodations, group yoga, and a swimming pool, provide a healing and welcoming environment.
Affinity Recovery Detox recognizes that successful recovery occurs when clients are safe and comfortable. During the detoxification process, staff strive to provide for the mental and physical needs of each client.
"The importance of a clinically managed detox cannot be overstated," said Irwin. "When clients attempt to detox on their own, they can easily find themselves in physical and psychological distress." By choosing to detox at Affinity Recovery, clients safeguard against negative or dangerous experiences during detoxification.
Affinity Recovery offers innovative detoxification services for anyone suffering from a substance use disorder, and can assist those who want to end the hold of addiction over their lives. Staff will help clients find the treatment and care they need. Affinity Recovery is committed to joining forces with other addiction treatment resources to help end this devastating national epidemic.