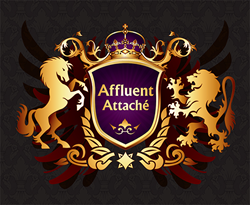 Affluent Attaché paradigm is about creating an aura of timeless rare luxurious experiences with distinct personalized touch while maintaining our clients' individuality intact – Dennis Maliani, Founder – Affluent Attaché Club
Beverly Hills, California (PRWEB) November 04, 2014
The luxury concierge industry is on the rise as the affluent find themselves working more and with less time to get the things they need accomplished. By being able to focus on major priorities, the well to do who utilize concierge services are able to enhance their net worth while maintaining a balanced lifestyle.
For the High net worth individual who is ready for 'New Luxury', Affluent Attaché Club has redefined Luxury! They have added private luxury concierge services with deep exclusivity to their portfolio catering only to the 1% wealthy demographic segment. The new suite is an enhancement to their existing corporate attaché amenities for companies and executives.
Affluent Attaché is a very high-end, exclusive worldwide concierge Club with a trusted and; experienced cloistered partner network offering Luxury Lifestyle management membership only experience, with the main objective of providing unrivalled 'on-demand' and 'new-luxury' concierge services.
Their membership has five exemplary concierge service levels both in private for individuals and; corporate attaché for companies. For private attaché, 'Imperator' is the supreme and it's by invitation only, 'Elite 'is the second highest, followed by 'Platinum' and lastly the 'Gold' package respectively. Corporate attaché is geared towards executives/corporations and their extended network of influence.
Depending on your membership level, they have luxury service assortment that includes one of the kind concierge medicine (VIP care doctors on call and for travel); wealth management, global travel network in 70 plus countries and seductive vacation locales; property management and professional household services; global opulent events encompassing festivals, awards, galas and sports; bespoke iconic gifting and sourcing; relocation services; restaurants and fine dining at those sought after hidden gems; tailored lavish event planning and management.
All membership levels come with unlimited requests, 24/7; 365 days a year with worldwide unparalleled concierge coverage, personalized service and extended guests invitation privileges.
Depending on your demands and desires their trusted cosmopolitan lifestyle consultants will diligently work with you to curate a lifestyle concierge package and membership level to your satisfaction.
Interested clients are welcome to sign up with Affluent Attaché club for either a personal or corporate attaché membership, thus allowing them to focus less on their mundane time line management but rather more on their welfare and bottom line elevation.
For more information, visit http://www.affluentattache.com or call us +1-844-EXT-RICH | +1-844-398-7424 or Email membership(at)affluentattache(dot)com | Press / Investor Relations: info(at)affluentattache(dot)com