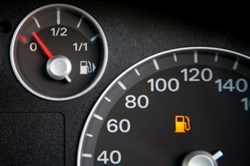 Used car owners could pay more for insurance if they have a poor credit rating, live in high crime areas or have high engine mileage.
Atlantic City, NJ (PRWEB) November 06, 2013
Owners of used vehicles often pay more for repair services or auto parts based on national averages. The new database in use at the Auto Pros website is helping to introduce used car affordable car insurance rates at http://www.autoprosusa.com/insurance. These rates are presented by national companies now offering discounted rates for preowned vehicle insurance plans.
The affordable providers that are now searchable includes mixtures of local and national providers of coverage. These providers each contribute the quote information that is now viewable by any motor vehicle owner. This system is programmed to be used by the general public and does not require logins or other sharing of data.
"Used car owners could pay more for insurance if they have a poor credit rating, live in high crime areas or have high engine mileage," said source from the Auto Pros USA company.
National comparisons of insurance providers are completed by third party analytic companies each year. The rising costs to maintain and insure a used vehicle is one of the downsides that many vehicle owners experience when owning a used vehicle.
The database of insurers now available is now used to empower a person to compare different companies to achieve the lowest rates for car insurance. All consumer data that is viewable using this system is considered accurate at the time of distribution.
"We've built what we feel is the most comprehensive database of used vehicle coverage policies that are available online," the source added. New providers of insurance plans that are specific to used vehicles are scheduled to be included weekly.
The Auto Pros company website includes multiple services for owners of used cars, trucks and sport utility vehicles. The database showcasing providers that currently offer repair warranty coverage policies in North America is still actively used online. This system for research at http://autoprosusa.com/auto-warranty is offered as a secondary solution for drivers.
About AutoProsUSA.com
The AutoProsUSA.com company is now generating automobile insurance quotes using a connected system enabled on the company website. The 2013 developments that this company has added online have been used to expand the consumer services currently available. The AutoProsUSA.com company continues to supply parts referrals to consumers using its network of hundreds of second hand providers of parts in the U.S. This company has partnered with numerous suppliers for fulfillment to increase the delivery speed of all used parts and accessories that are ordered by the public.