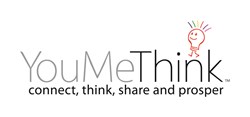 Because most federal and state agencies have not created a resource platform for Americans to meet, discuss and share their Affordable Health Care experiences, YouMeThink.com now provides that service.
Seattle, WA (PRWEB) October 21, 2013
YouMeThink.com™ today launched 50 e-Health Communities, with each state listed alphabetically in the 'Community Groups' section of the YouMeThink.com site. The new communities are already active with users.
YouMeThink.com e-Health Communities are information resource centers for Americans to share experiences about their state healthcare exchange website and federal government website — healthcare.gov. Users can share knowledge about health exchanges and access strategies, review experiences, discuss different coverage plans, and explore other information related to health services or personal health issues.
The e-Health Communities may also help users address healthcare exchange problems identified in the recent Associated Press/Gfk poll.
"Because most federal and state agencies have not created a resource platform for Americans to meet, discuss and share their exchange website experiences and needs, YouMeThink.com is providing that service," according to Dr. Paul Privateer, Founder and CEO of YouMeThink.com, "Site visitors who are in the market for health care plans will benefit from our free service. We provide a community discussion platform with state-specific groups that offer video-conferencing, document exchange, plus many other communications tools."
Dr. Privateer added that "the e-Health Communities are consistent with our vision of creating more useful social resource platforms, helping people interact in ways that have significant personal, financial and community value."
The 50 e-Health Community users are already discussing a wide range of health exchange topics, including national news reports such as the New York Times article on October 12, 2013.
Americans wishing to join these e-Health Community Groups should go to YouMeThink.com, create a free account, click on the lower left 'Community Groups' button, in the next page 'Search a Community' field enter their state's name followed by the words 'Health Community', (example: Iowa Health Community) and then click 'Join'. Users can then create topic areas, set up video conference meetings or share timely and valuable information. Dr. Privateer also stated that "we encourage all users to cross state lines and share information about health care plans and medical issues with other state user groups, family members and friends."
The new e-Health Communities are also helping people discuss issues and problems about the available insurance carrier options and guidelines, as noted in the recent article 'Search Tools Wanting on Many Exchanges'.
This effort to open healthcare communications is consistent with current YouMeThink.com initiatives such as: 'The Rivalry Hunger Project™', 'The American Foundations Project', 'The Liberal Art Colleges Project', 'The Historically Black Colleges and Universities Project', 'The Global Home Schooling Network', 'The Charter Online Schools Project', and 'The New Economy Careers College.'
Connect, think, share and prosper. YouMeThink.com™ provides The Social Marketplace™— people and communities sharing, selling and buying unlimited content. Founded by Paul Privateer, PhD., YouMeThink.com is the first resource platform that combines commerce and community for users to share and prosper from their ideas, knowledge, expertise, entrepreneurialism, and social connections. YouMeThink.com creates, situates and monetizes opportunities generating social capital. YouMeThink.com provides a safe marketplace with PayPal™ and SiteLockSecure™. Low cost user transaction fees pay employees and fund the SecondPath Commonwealth Education Foundation committed to a fundamental rethinking of American education. YouMeThink.com is an EOC and invites investor inquiries. Headquartered in Seattle, WA, YouMeThink.com currently has 22 employees worldwide.
YouMeThink.com™ is a trademark of YouMeThink.com, PLLC.