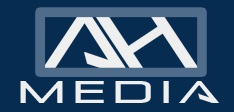 Atlanta, GA (PRWEB) March 13, 2014
Reputation management firm AfterHim Media has announced the availability of new services specifically designed for business executives and upper-level managers in the state of Georgia. According to the company, there are several unique challenges that may be presented during a reputation management campaign for these individuals, spurring AfterHim Media to offer more focused and comprehensive packages for people in this field.
The company focuses on restoring the reputation of individuals and businesses who are suffering from a negative online presence. It seems that many businesses and high-level executives are frequently targeted by others who wish to damage their reputations through the spread of inaccurate and misleading information. AfterHim Media is very well-versed in dealing with the restoration of a positive online presence, and the new services that are specifically designed with managers and executives in mind should be exceptionally beneficial.
"In our experience, we have found that managers and executives are often prime targets for those who seek to harm an online reputation," said Brandon Hopkins of AfterHim Media. "There is a great deal for these individuals to lose if their reputation is falsified or inaccurate information is intentionally posted about them."
Hopkins noted that an individual may be targeted with the goal of causing harm to the company they work for. The company, in order to save face, may be forced to cut ties with that employee even if the information is entirely falsified. According to Hopkins, steps should always be taken to protect an individual's online reputation.
"So many people just do not realize the impact that their reputation can have on every aspect of their life," said Hopkins. "Just one piece of false information can change the way that friends and family will treat an individual, and their livelihoods can also be impacted by a poor reputation. The possibilities are incredibly far-reaching."
The company has a great deal of experience working with managers and executives. Drawing on this experience, the company has designed a number of new services and packages that cater to the reputation management needs of individuals or companies in the corporate world.