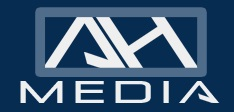 (PRWEB) March 01, 2014
AfterHim Media is quickly becoming one of the most popular and sought-after reputation management firms in the industry. The services they offer have helped their clients achieve the restoration of a positive online reputation, successes that the company attributes to the increased testing and validation employed by AfterHim Media on a daily basis.
The company has always engaged in a thorough testing of their methods, but with recent increases to server capacity, the company has found that they are able to be even more thorough than ever before. The testing methods the company has employed have resulted in greater reputation management campaign success and better results for their clients.
"We have always been firm believers in the importance of testing our methods," said Brandon Hopkins of AfterHim Media. "Constant testing and affirmation of our methods helps us to ensure that our strategies are successful, and it helps us to develop and implement additional methods to help our clients achieve their goal of a positive online reputation."
While testing has always been a significant aspect of the company's methods, the expanded servers have allowed the company to extensively test their methods in an incredibly quick manner.
"The servers have been a great help," said Hopkins. "We can now perform the same tasks necessary for testing in about a third of the time, which allows us to engage in a much more comprehensive testing and validation of our methods. Our efficiency has increased at an incredible rate."
This increased efficiency has led the company to expand their service offerings and the markets they serve. The company has grown since the addition of the servers, allowing AfterHim Media to take on additional clients while maintaining the goal of offering personalized services to all.
"The most important aspect of all of this is that we are able to take on a great deal more clients while also offering the same – perhaps better – results as we have in the past," said Hopkins. "Ultimately, our goal is to serve our clients well, and the increased testing and validation capabilities have allowed us to continue to achieve that goal."