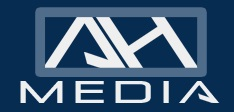 Indianapolis, IN (PRWEB) March 31, 2014
AfterHim Media has announced that they will be expanding their service areas to now include the entire state of Indiana. The expansion comes amid increasing nationwide demand for online reputation management services, something the company has provided to their clients for many years.
The reputation management industry is experiencing a major boom in terms of the number of people and businesses that are in need of reputation management services. It seems that the prevalence of the Internet along with the use of widespread information sharing has finally caught up with a large portion of the population whose online reputation may be marked by negative and inaccurate information.
"More and more companies are relying less on the traditional background checks they previously used," said Brandon Hopkins of AfterHim Media. "They are now using simple keyword searches in a number of different search engines, which brings up much more personal information than a background check."
While Hopkins noted that traditional background checks are indeed still being used, it is his opinion that they are being used less. The search engines are being used to supplement the information found in the background check, providing what many companies believe is a much more rounded view of their prospective employees. Hopkins believes that this is problematic.
"It is important for companies to gather as much accurate information as possible as they make hiring decisions, that much I can agree with," said Hopkins. "The problem is that a great deal of the information they gather is inaccurate, misleading or patently false."
Any individual or business that has any negative information posted about them on the Internet may fall victim to this, resulting in a number of unfavorable outcomes. This information can affect whether a person is hired by a company or is let go by their current company. This is not the only impact, however.
"The ability to find gainful employment is hampered, as is a person's earning potential," said Hopkins. "There is also a significant impact on interpersonal relationships. While close friends and family may know what information is true and what is not, the bulk of a person's relationships may change due to a piece of harmful information, whether it is accurate of not."