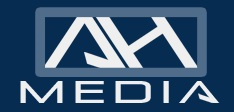 Lansing, Michigan (PRWEB) March 15, 2014
AfterHim Media, an in-demand reputation management firm, has announced that they will now be accepting new clients in the state of Michigan. The company has been experiencing an increasing demand for their services in the state and has spent the past few months preparing for a significant expansion in the area.
The service expansion means additional availability of the company's sought-after services to residents of the state of Michigan, which should be welcome news given the clear need for the services in the state. According to the company, the Michigan market is among the fastest-growing markets for reputation management in the nation.
"There has been a significant demand for our services in Michigan for quite some time," said Brandon Hopkins of AfterHim Media. "Before we announce any expansion, it is very important for us to ensure that we are prepared to handle the demand and that we will be able to provide our clients with the best results possible."
The company has solidified their infrastructure by adding new servers and expanding their staff. They have also conducted thorough research to determine the methods that will work best in Michigan in order to best serve their new clients in the state.
"It is incredibly important that we are diligent in our preparation for any expansion as the impact of a negative online reputation is so very clear," said Hopkins. "We want to make sure that our services are effective so that our clients will no longer have to deal with the far-reaching impact of a negative online reputation."
Hopkins noted that a negative online reputation may impact a person's livelihood as well as their interpersonal relationships. It is because of this that the online reputation firm is so diligent in their preparations for expanded services offerings.
"Our clients see how an online reputation can influence nearly every aspect of a person's life," said Hopkins. "Not only is the ability to earn a living influenced, but the relationships that people have can be negatively impacted as well. We take our business very seriously because we know just how serious the effects of a negative online reputation can be."