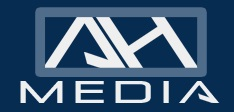 Helena (PRWEB) April 10, 2014
AfterHim Media will now be serving the state of Montana, the company has announced. The expansion of their services to now include "Big Sky Country" comes amid an increased service demand from the state of Montana, a demand that spurred the company to make changes to their infrastructure to handle additional clients.
The company delayed the expansion as they prepared the changes, most notably adding a number of new servers that should allow the company to serve each client in an expedient fashion. The servers will also allow the company to continue to serve their clients in a personal manner, ensuring that each campaign is personalized to meet the unique needs of each client.
"It is essential for us to expand in such a way that we can continue to serve our clients in the manner that we have become accustomed to," said Brandon Hopkins of AfterHim Media. "Reputation management is a very serious business due to the fact that an online reputation can have a serious impact on a business or an individual. We do not take our business lightly, nor should our clients."
Hopkins noted that many people and many businesses do not realize the severity of their reputation issues until it has wreaked havoc on their lives. Though it is best to take action as soon as possible, Hopkins and AfterHim Media have a number of techniques and strategies that they employ in order to eliminate or at least minimize the impact that an online reputation can have.
"Our goal is to always help our clients to the best of our abilities," said Hopkins. "The additions to our infrastructure will certainly help as we seek to assist new clients in Montana, and our strategies are constantly tested to ensure efficacy."
Indeed, AfterHim Media has become known for their emphasis on testing. The company routinely tests all of their strategies to make sure that the methods they are employing continue to be effective, while also keeping tabs on any new or developing strategies that may better serve their clients.
"The impact that an online reputation can have is tremendous," said Hopkins. "We simply work to ensure that the impact is a positive one, not a negative one."