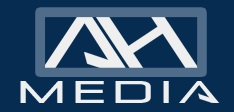 Trenton, New Jersey (PRWEB) April 05, 2014
AfterHim Media has announced that they will be implementing new reputation management strategies for use in the state of New Jersey. The company has been working on developing these new strategies for quite some time, noting that each region of the country varies in terms of the effectiveness of different strategies. These newly developed strategies have been tested and developed specifically for use in the state of New Jersey.
The company, known throughout the reputation management industry for their thorough preparation and their ever-changing methodologies, has a firm belief that they must stay ahead of the curve in order to best serve their clients. The company has very high hopes that these new reputation management techniques will allow them to be even more successful than they have been in the past.
"We are in a constant state of development in terms of the strategies that we use," said Brandon Hopkins of AfterHim Media. "It is necessary for us to do this because the nature of our industry is constantly changing as well. What may have worked exceptionally well six months ago may not work at all in the future. We test our current methods daily, while also working on new methods that may work better for our clients."
This thoroughness has proven to sincerely benefit the clients of AfterHim Media who may be suffering from the impact that a negative online reputation may have. Hopkins noted that he understands just how significant the stakes are for many individuals, emphasizing that this is the reason why the company spends so much time and effort on researching and developing new strategies.
"The impact is endless for anyone suffering from inaccurate or misleading information available online," said Hopkins. "It can affect how well a business is performing, how much an individual can earn or even their ability to find a job. In many cases, it may even have an impact on interpersonal relationships. This is why it is so important that corrective action is taken as soon as possible."
Hopkins noted that it is best to take action sooner rather than later, but his company is still able to assist clients who may have allowed negative information to linger.