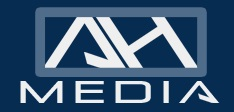 Bismarck, North Dakota (PRWEB) March 31, 2014
AfterHim Media has announced that they will be expanding their service territory to include North Dakota, fulfilling a recent promise made by the company. There has long been a significant demand for the types of services that AfterHim Media offers in the North Dakota market, so the announcement should be welcomed by individuals and businesses residing in the state.
AfterHim Media has been in the reputation management industry for many years and has been considered one of the very best companies in terms of the results they are able to achieve for their clients. It is this history of success that has caused the residents and businesses of North Dakota to clamor for the expansion.
"We are very excited to bring our services to a new market in North Dakota," said Brandon Hopkins of AfterHim Media. "We always make sure that we thoroughly explore every opportunity that is available to us so we can provide the services to new clients in a manner that is consistent with our own high expectations."
Hopkins went on to note the importance of effective reputation management services for those who have been suffering from the effects of negative online information. The damage that can be done as the result of negative information posted to the Internet can be incredibly severe, causing the company to urge prospective clients to take corrective action as soon as possible.
"There are a number of steps that we can take to help clients in the management of their reputation, but we first need the clients to recognize that there is a problem," said Hopkins. "Too many of our clients wait until after the information has impacted them in some way before they take action, and while we can certainly help them as they move forward, we would much rather do so before there is any negative impact."
The expansion announcement should be widely accepted by the residents of North Dakota, and it is certain that a great deal will immediately take advantage of the service offerings. The company is well known throughout the industry for their skillful ability to conduct reputation management campaigns.