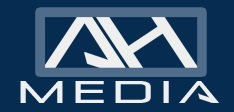 (PRWEB) April 29, 2014
Reputation management firm AfterHim Media has announced the expansion of their service area to include the city of San Antonio. The firm believes that their services will be a great benefit to the people of San Antonio, as there is an increasing demand for reputation management services nationwide. The city of San Antonio is no exception.
The firm has a great deal of experience in reputation management, and they are well known throughout the industry for how effective and thorough their reputation management campaigns are. The service expansion should be welcomed by the citizens of San Antonio, many of whom have experienced the impact that a poor online reputation can have.
"We are very excited to announce the expansion of our service area to include the city of San Antonio," said Brandon Hopkins of AfterHim Media. "We are keenly aware of the value of maintaining a positive online reputation, and we work exceptionally hard to make sure that our clients are benefiting from their reputations, not hurting because of them."
Though the service expansion was only announced recently, the firm has been in the planning stages for quite some time. It seems that the firm was simply engaged in due diligence in advance of the announcement, something that is quite characteristic of the firm.
"We are thorough in every aspect of our business," said Hopkins. "We understand that we are more successful for our clients if we are thoroughly prepared to serve them in the best possible way. Spending a great deal of time in preparing for anything is beneficial, whether it is preparation for a service expansion or preparation for a reputation management campaign."
The firm has announced that they will offer their full line of reputation management services in the San Antonio area, effective immediately. AfterHim Media has recognized the increasing demand that their industry is experiencing, and they are working very hard to ensure that they are able to effectively serve as many clients as possible.
"Through this expansion, we plan to work with many more clients," said Hopkins. "At the same time, we still intend on offering the personalized and effective services that we have become known for."
AfterHim Media
AfterHim Media was founded with one goal in mind: helping businesses and individuals clean up and maintain a positive online reputation. AfterHim Media is an experienced reputation management company that specializes in public relations, marketing, media management, press releases, search engine optimization (SEO) and link building. For more information about AfterHim Media or how the company can help you with a reputation problem contact them by phone at 559-871-1613, email brandonchopkins@gmail.com, or online at AfterHimMedia.com.