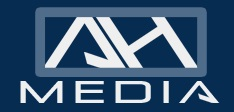 (PRWEB) February 28, 2014
Each year, AfterHim Media conducts a review of the previous year's strategies and weighs how successful those strategies were. The company also uses this information to determine a course of action for the following year. After concluding their 2014 reputation management strategy session, AfterHim Media has announced the implementation of several new reputation management services, along with the expansion of the markets the company serves.
The company, which has experienced consistent growth over the past decade, has decided that it is the appropriate time to expand due to the increased demand for reputation management services, along with the additional infrastructure the company has added.
"The reputation management industry is experiencing a boom," said Brandon Hopkins of AfterHim Media. "There are more and more individuals and businesses that are in need of our services each and every day, and we feel that the strategies that we have come up with will help us reach as many clients as possible. We think this will allow us to be as successful as possible."
According to Hopkins, the company measures success in a different way than most companies. While the company must profit in order to continue to function, profits are not the motivating factor.
"We measure our success by how well our reputation management campaigns help our clients," said Hopkins. "Ultimately, the most important aspect of our business is helping to restore the good reputations of our clients. If we can accomplish that, the profits will follow."
Hopkins noted that AfterHim Media has indeed lost money on some clients in order to achieve a successful reputation management campaign, something that has been discussed in the 2014 strategy session.
"We understand and accept the fact that we will not always profit on a reputation campaign," said Hopkins. "That is not the goal of the campaign and it never will be. The only way we can continue to grow is to ensure that all of our clients are satisfied with our services. This is the only way to assure our future success."
While the company agreed that they will continue to focus on the client rather than their profits, the company also discussed plans for widespread expansion. The company recently added more servers, and will be putting even more servers in place in the near future with the goal of increasing their client base.