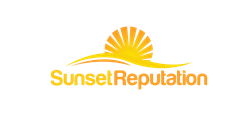 (PRWEB) April 24, 2014
Sunset Reputation has announced that they believe that the reputation management industry will see some of the largest increases in demand of the past decade in the state of Tennessee. The company, known throughout the industry for their knowledge and expertise, noted that there are a number of factors that might serve to influence this demand in a significant way, with the rising prevalence of the Internet as a primary source of information being the foremost among these factors.
As digital media continues to grow and other sources of information steadily fall by the wayside, the importance of a positive online presence has continually grown at an exponential rate. This trend has resulted in significant increases in the demand for the types of services that Sunset Reputation offers, as more and more individuals and businesses are seeing the negativity that can result from allowing a negative reputation to remain on the Internet.
"The Internet has quickly become the go-to source for any type of information," said Brandon Hopkins of Sunset Reputation. "Clearly, the Internet has a great deal to offer and there is plenty of accurate and helpful information out there. At the same time, the Internet is rife with inaccuracies and misleading information that can cause a great deal of harm to individuals and to businesses."
The prevalence of Internet use, particularly in the Tennessee market, has led Sunset Reputation to aggressively seek to educate the general public on the potentially devastating effects that an online reputation can have. Individuals may have difficulty finding work or earning a salary that they deserve, while businesses will see a negative impact on their bottom line should negative information remain accessible on the Internet. Interpersonal relationships can also be affected, as more and more individuals are vetting their friends through the use of simple keyword searches.
"It is incredibly problematic for anyone who has negative information out there," said Hopkins. "Fortunately, there are a number of actions that we can take through our reputation management campaigns that can alleviate the negative impact that a poor online reputation may have. It is always better to act sooner rather than later, but we are able to help at any stage."
Sunset Reputation
Sunset Reputation was founded with one goal in mind: helping businesses and individuals clean up and maintain a positive online reputation. Sunset Reputation is an experienced reputation management company that specializes in public relations, marketing, media management, press releases, search engine optimization (SEO) and link building. For more information about Sunset Reputation or how the company can help you with a reputation problem contact them by phone at 559-871-1613, email brandonchopkins@gmail.com, or online at SunsetReputation.com.