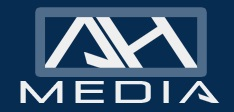 (PRWEB) April 30, 2014
AfterHim Media has announced that they will be adding to their comprehensive service packages aimed at the restoration of an online reputation. The company has been in the industry for quite some time, and they have served a large number of individuals and businesses that were in need of assistance in the form of reputation management in the state of Virginia.
Many of the new services aim to complement existing services that are offered by the company, thereby strengthening the overall reputation management campaign that is being utilized by the company for the sake of assisting a client. The new services are now available to clients and businesses that reside in the state of Virginia, as the company has already completed their thorough testing and evaluation period.
"We are very excited to announce that our comprehensive service offerings have become even more comprehensive with the addition of these new services," said Brandon Hopkins of AfterHim Media. "We have found through our many years of experience that it is absolutely vital to constantly look for new ways to assist our clients through our reputation management campaigns."
Hopkins reiterated the importance of using an effective reputation management campaign, noting the many ways that a negative online presence can impact an individual or business. It is the company's belief that an individual may have difficulty finding gainful employment or earning a wage commensurate to their education and experience due to the presence of a poor online reputation. Not only that, but there is also the strong possibility that personal relationships are affected by the information that can be found online.
Businesses can be similarly impacted, as consumers frequently check the Internet for any information they can find regarding the reputation of that particular business. If the reputation is anything but sterling, that company's profitability can be severely impacted in a very negative way.
"The stakes are very high for the people and businesses who are in need of our services," said Hopkins. "It is simply not right that people must live with a reputation that is not their own. It happens so often that inaccurate and misleading information is creating a public perception that is nowhere near reality. Fortunately, we have a number of services that can help."
AfterHim Media
AfterHim Media was founded with one goal in mind: helping businesses and individuals clean up and maintain a positive online reputation. AfterHim Media is an experienced reputation management company that specializes in public relations, marketing, media management, press releases, search engine optimization (SEO) and link building. For more information about AfterHim Media or how the company can help you with a reputation problem contact them by phone at 559-871-1613, email brandonchopkins(at)gmail(dot)com, or online at AfterHimMedia.com.