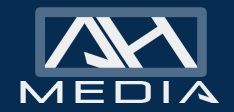 Cheyenne, Wyoming (PRWEB) April 07, 2014
AfterHim Media has announced the expansion of their service areas to now include the state of Wyoming. The company is one of the foremost providers of reputation management, and their services have long been in high demand in Wyoming.
In preparation for the announcement, the company has made a number of significant upgrades to their infrastructure in order to handle the additional clients they expect to work with in their new service area. AfterHim Media has also worked to educate the residents of Wyoming with regard to the importance of maintaining a positive online presence, especially at a time when the Internet is often used as a primary resource for information.
"Though it may seem fairly obvious to some, there are a great deal of people who do not realize the significance of their online reputation," said Brandon Hopkins of AfterHim Media. "The information that people find on the Internet is often taken as an absolute truth, yet there are numerous instances in which that information is either inaccurate or misleading. We want people to realize that any information that is available online will be used to shape other people's perception, for good or for ill."
Hopkins noted that the online perception that is created will impact an individual's ability to find or maintain gainful employment, or it may cause someone to lose the job they currently have. Businesses will find that their online reputation will influence how profitable they are, as consumers often conduct keyword searches before choosing whether or not they should patronize a specific business. For this reason, AfterHim Media believes that corrective action should be taken as soon as possible.
"While it is possible that we can correct long-standing reputation issues, it is always best to act quickly before any negative effects are experienced by the client," said Hopkins. "A negative online reputation can have serious effects on an individual or a business. We have a number of strategies that we can use to help our clients, and we strongly advise that anyone in need of reputation management contact us as soon as possible."